1770 Whisky
Glasgow 1770 Single Malt Whisky Wins Again!
Wednesday 07th June 2023
The Team are toasting not one but three new award wins for Glasgow 1770 Single Malt Scotch Whisky.
Glasgow 1770 The Original has been awarded a Master Medal at The Spirits Business Awards and a Double Platinum & Best In Class at the ASCOT awards - both are the top level of achievement within the respective award schemes and we couldn't be more proud.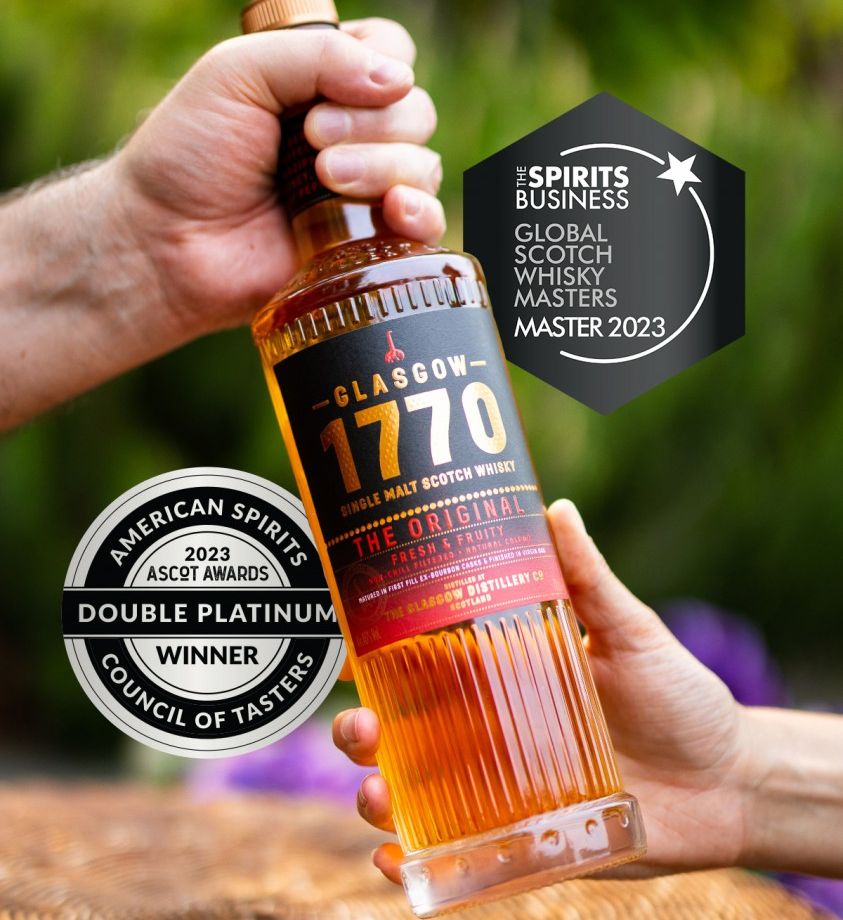 Also in The Spirits Business Global Scotch Whisky Masters, Glasgow 1770 Red Wine & Ruby Port Cask Finish has won a Gold Medal. Here's what judge Nick Larssen-Bell, Spirits Buyer at Harvey Nichols, had to say.
"Full-flavoured and moreish - and a real surprise for the region."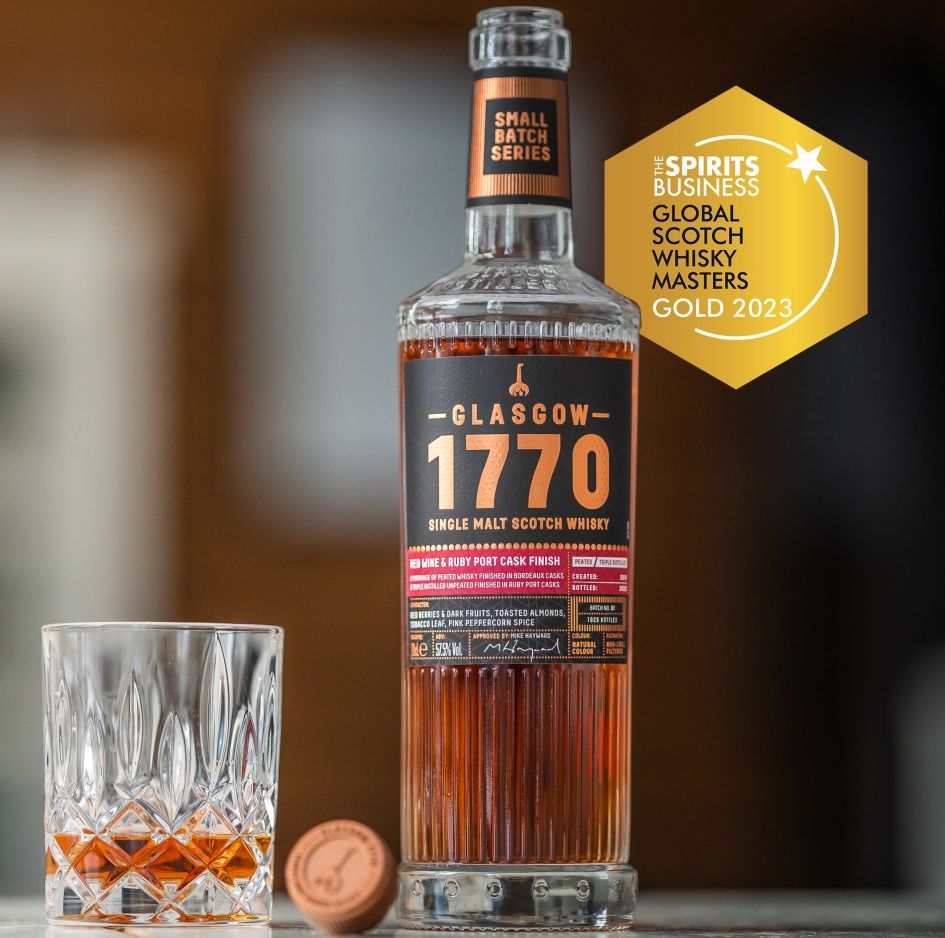 This fantastic award for our latest Glasgow 1770 Small Batch Series comes on the back of another recent win for our more experimental single malt releases. Back in March, Glasgow 1770 Golden Beer Cask Finish won a gold medal in the International Wine & Spirits Competition 2023.
The Small Batch Series represents the adventurous and experimental side of our whisky production, allowing us the space to push boundaries and bring together exceptional expressions of our three styles of spirit. These accolades inspire us to continue with innovation and deliver unique, world-class whiskies to whisky enthusiasts around the globe.
To be the first to know about new and upcoming limited edition releases within our Small Batch Series be sure to sign up for our newsletter here.