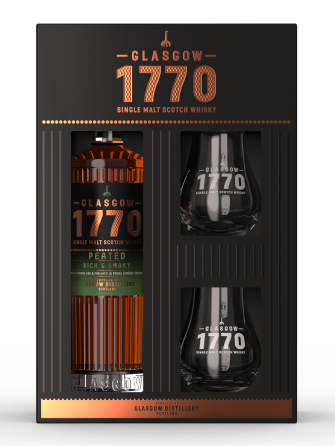 [% bottle_label %]

[% carton_label %]

[% bottle_label_peated %]
Makar Oak Aged Gin
Makar Oak Aged Gin takes our Makar Original Dry expression and matures it for a short period of time in small, handmade fifty-litre virgin European oak casks. The intense maturation period imbibes this spirit with a wonderful golden colour, a vibrant oaky taste and a spicy finish.
Named 'Scotland's Best Matured Gin' and awarded a Gold medal at the San Francisco Spirits Awards, this is an original and exciting gin that is not to be missed by gin enthusiasts.
Makar Oak Aged Gin is best paired with ginger ale, over ice, rather than a conventional tonic water mixer, but we equally enjoy Makar Oak mixed as part of the classic Negroni cocktail, find our recipe for the Makar Oaked Negroni here.
About This Item
Makar Oak Spirit Sheet
Awards
The Gin Masters 2019 - MASTER, San Francisco World Spirits Competition 2018 - GOLD, Scottish Gin Awards 2017 - GOLD
Cask type
Virgin European Oak Casks

Botanicals
Juniper berries, fresh rosemary, fresh lemon, cassia bark, black pepper, coriander seeds, liquorice, angelica root

Drink with
Ginger ale over ice

Pair with
Dark 80% cocoa chocolate

Garnish
Wedge of fresh lime
Calories
100ml = 239kcal / 990kj
25ml = 59.75kcal / 247.50kj
Tasting Notes
Oaky and bold
Nose
Fresh pine and smoky oak, rosemary and citrus, mellowed by soft notes of baked vanilla, warm spices and cinnamon.
Palate
Bonfire toffee opens up the palate followed by soft juniper and herbaceous vanilla, with a hint of fresh coffee and dark chocolate.
Finish
Warming peppery finish with soft almost smoky undertones.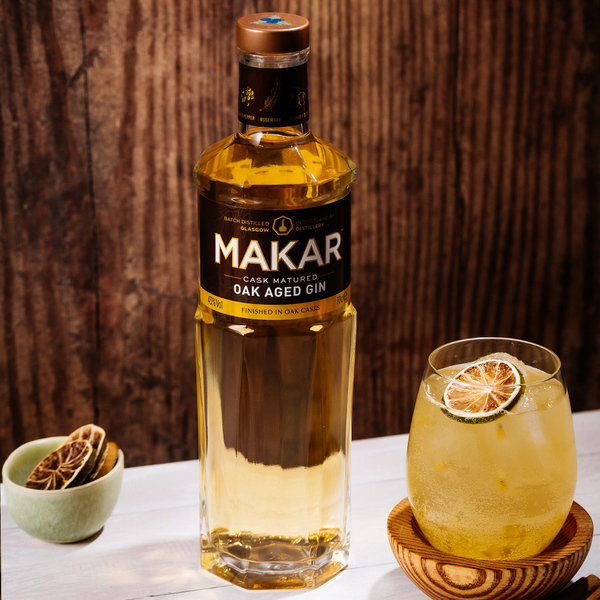 Delicious Makar Oak Aged Cocktails
There were no products found matching your search criteria
Related Items
You may also like