The Power of Seven
Makar Gin
Makar is a juniper-led, handcrafted small-batch Scottish gin of the highest quality. Our name derives from the ancient Scots word for a 'poet' — a maker of verse; which embodies the craft and attention that our team of distillers devote to each and every bottle.
Our gin is distilled seven times in our copper pot still 'Annie' — named after one of our founder's great grandmother who first sparked our passion for innovation and quality. Seven is also the number of carefully selected botanicals that support the finest juniper berries that lie at the heart of our gin.
As the first gin ever to be distilled in Glasgow, we're not afraid to lead the way. Nothing will ever leave the distillery that's not just the way we want it, and as a result, we're proud to have won some of the most prestigious awards in the industry. Bright, vibrant and well balanced, Makar Gin is perfect for cocktails, invigorating with tonic, and a product worthy of its Makar name.
Shop Range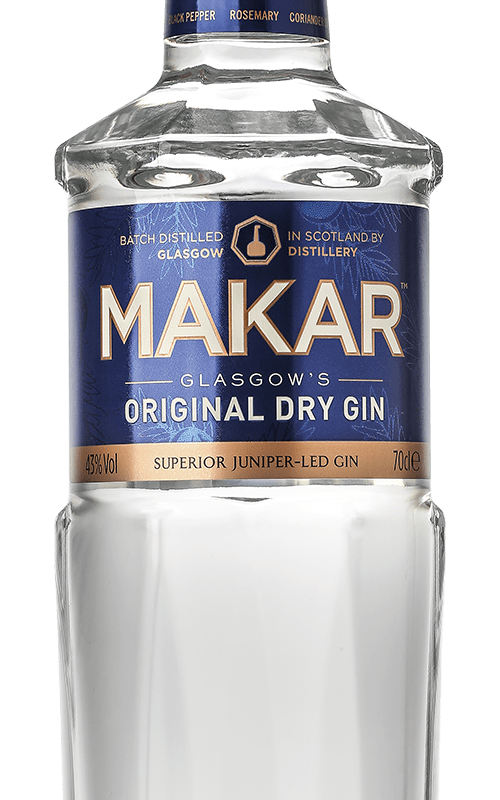 Makar Gin
Our Products
Makar Expressions
Delicious Makar Cocktails
There were no products found matching your search criteria