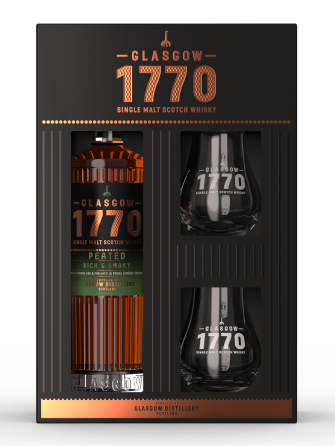 [% bottle_label %]

[% carton_label %]
Makar Mulberry Aged Gin
Makar Mulberry Aged Gin adds another level of complexity and uniqueness to our Makar Original Dry Gin; aged for 10 weeks in bespoke mulberry wood casks.
The result is an incredibly smooth and soft gin, pale to the eye, slightly woody on the nose and sweet on the palette. Mulberry Wood adds a hint of lemon, thyme and vanilla and a peppery finish.100% natural taste and colour.
Try Makar Mulberry Aged Gin as a dry martini with a classic olive garnish.
About This Item
Makar Mulberry Spirit Sheet

Awards
The Gin Masters 2021 - GOLD Medal, Scottish Gin Awards 2019 - GOLD Medal, Scottish Gin Awards 2018 - GOLD Medal
Cask type
Virgin mulberry wood casks

Botanicals
Juniper berries, fresh lemon, fresh rosemary, cassia bark, black pepper, coriander seeds, liquorice, angelica root

Drink with
High-quality ginger-ale or neat, over ice

Pair with
A nutty manchego cheese

Garnish
Wedge of fresh lime
Calories
100ml = 236kcal / 978kj
25ml = 59kcal / 244.50kj
Tasting Notes
Distinctive and smooth
Nose
Bright cassia spice complements a fruity charred wood aroma
Palate
Waxy lemon with a hint of vanilla and white chocolate. Incredibly soft and surprisingly sweet on the tip of the tongue, with a nip of juniper and anise.
Finish
Incredibly smooth finish with a hint of sweet lemon and light pepper complemented by a fruity fresh spice
Delicious Makar Mulberry Cocktails
There were no products found matching your search criteria