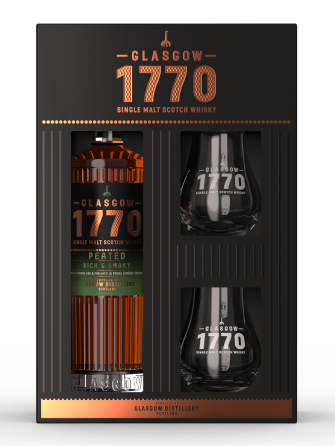 [% bottle_label %]

[% carton_label %]

[% bottle_label_peated %]
Makar Mulberry Aged Gin
Makar Mulberry Aged Gin takes our Makar Original Dry expression and matures it for a short period of time in small, handmade fifty-litre fresh casks made from the mulberry tree. The intense maturation period imbibes this spirit with a lovely light straw colour, a smooth and subtly sweet taste and a lemony citrus finish.
Makar Mulberry is an original and exciting gin that has twice been named Scotland's Best Cask Aged Gin.
We like to sip Makar Mulberry neat or with a cube of ice, however, it is also excellent when paired with ginger ale over ice, rather than conventional tonic water. Alternatively, try mixing the refreshing Makar Elderflower Gin Fizz, our recipe for which can be found here.
About This Item
Makar Mulberry Spirit Sheet
Awards
The Gin Masters 2021 - GOLD, Scottish Gin Awards 2019 - GOLD, Scottish Gin Awards 2018 - GOLD
Cask type
Virgin mulberry wood casks

Botanicals
Juniper berries, fresh lemon, fresh rosemary, cassia bark, black pepper, coriander seeds, liquorice, angelica root

Drink with
Ginger ale over ice or neat

Pair with
A nutty manchego cheese

Garnish
Wedge of fresh lime
Calories
100ml = 236kcal / 978kj
25ml = 59kcal / 244.50kj
Tasting Notes
Distinctive and smooth
Nose
Bright cassia spice complements a fruity charred wood aroma
Palate
Waxy lemon with a hint of vanilla and white chocolate. Incredibly soft and surprisingly sweet on the tip of the tongue, with a nip of juniper and anise.
Finish
Incredibly smooth finish with a hint of sweet lemon and light pepper complemented by a fruity fresh spice
Delicious Makar Mulberry Cocktails
There were no products found matching your search criteria
Related Items
You may also like