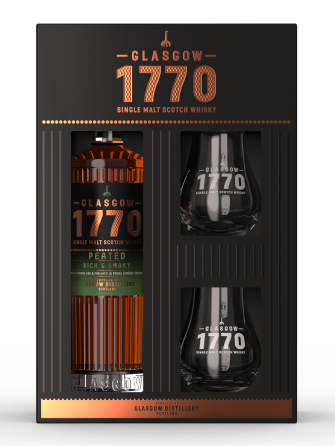 [% bottle_label %]

[% carton_label %]
Banditti Club Rum - Port Cask Finish
A Limited-Edition expression of our Banditti Club Rum, limited to only 974 individually numbered bottles.
Banditti Club Port Cask Finish is naturally fermented and distilled from fresh sugarcane juice on the island of Madeira before being aged in Glasgow, first in new heavily charred virgin oak barrels and then for a finishing period in exceptional first-fill tawny port casks.
Bottled at 52.4% ABV, only 974 individually numbered bottles are available.
Natural fermentation offers a wonderful grassy and fruity flavour profile. The long and slow maturation in virgin oak offers notes of vanilla and woody spice. The finishing period in tawny port takes this spirit to another level, adding rich fruity layers of strawberries, blackberries and dark chocolate.
Best sipped neat, over ice or at the heart of a rum cocktail.
Banditti Club Rum
Limited-Edition Port Cask Finish
Awards
World Rum Awards 2022 - GOLD + STYLE WINNER
Cask type
Matured in virgin oak, finished in tawny port casks

Drink with
Neat, over ice or within a rum cocktail
Batch No.1
Port Cask Finish
Nose
Notes of summer fruits, fresh strawberries and blackberry leading to rich dark chocolate with hints of toasted oak
Palate
Concentrated notes of raspberry jam and plum preserve complimented by light citrus notes of oranges with a hint of floral rose
Finish
Long, with notes of strawberries and dark juicy cherries with a lasting woody spice
Delicious Banditti Club Rum Cocktails
There were no products found matching your search criteria