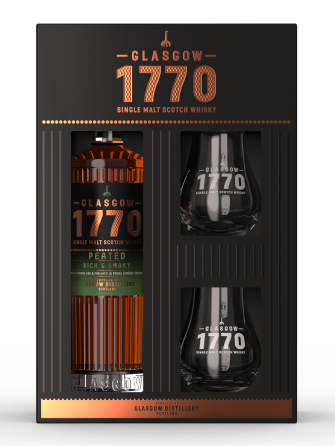 [% bottle_label %]

[% carton_label %]
Banditti Club Glasgow Spiced Rum
The Banditti Club were a company of bold rogues who would meet in Glasgow's local public houses; singing, eating and playing music late into the night.
Matured and spiced in Glasgow, Banditti Club is made using rum distilled from freshly pressed sugar cane juice on the Island of Madeira. Aged for up to 12 months in oak casks, the rum is spiced with a selection of fresh tropical fruit and exotic spices, including pineapple, orange, cacao and allspice.
Natural sweetness and warm spice on the nose, Banditti opens up to toasted pineapple and orange on the palate with notes of clove and anise that lead to a long spicy finish.
About This Item
Banditti Rum Spirit Sheet

Awards
The Rum and Cachaca Masters 2021 - GOLD Medal, London Spirits Competition 2020 - GOLD Medal
Spiced
Fresh pineapple, orange, ginger, cinnamon, cacao nibs, allspice and tonka beans
Cask type
Matured for 12 months in heavily charred virgin wood oak casks

Drink with
Ginger beer or cola over ice

Pair with
Glazed jerk chicken

Garnish
Wedge of fresh lime
Calories
100ml = 245kcal / 1014kj
25ml = 61.25kcal / 253.50kj
Tasting Notes
BOLD, WARMING, SPICE
Nose
Tropical fruits and warming spice. Herbaceous notes complement sweet vanilla and clove.
Palate
Toasted pineapple with allspice and ginger. Hints of cinnamon, orange and anise.
Finish
Long lasting peppery finish with a complex clove spiciness.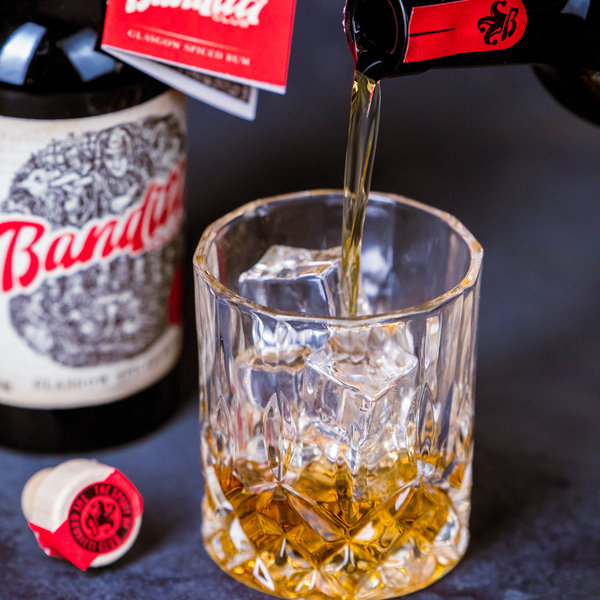 Delicious Banditti Spiced Rum Cocktails
There were no products found matching your search criteria
Related Items
You may also like
Gin• 70cl, 50cl• ABV 43%

70cl, 50cl Gin

Gin• 50cl• ABV 43%

50cl Gin

Whisky• 70cl• ABV 40%

70cl Whisky