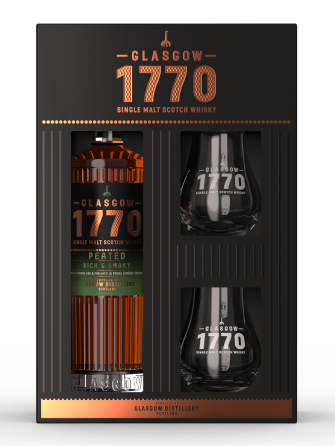 [% bottle_label %]

[% carton_label %]
Makar Original Dry Gin
The first gin to be distilled in the city of Glasgow - this is Glasgow's gin.
Embracing the characteristics of the city itself, Makar Original is a bold, vibrant, juniper-led gin that derives its name from the ancient Scots word for a poet - a maker of verse; which embodies the craft and attention that our team of distillers devote to each and every bottle.
Distilled by hand in small batches within our copper pot still, Annie, Makar Original is a perfectly-balanced juniper-led London Dry style gin of the highest quality.
About This Item
Makar Original Spirit Sheet

Awards
The Gin Masters 2021 - GOLD Medal, The Gin Masters 2018, 2017, 2015 - MASTER

Botanicals
Juniper berries, fresh lemon, fresh rosemary, black pepper, coriander seeds, liquorice, cassia bark & angelica root

Drink with
Premium Indian Tonic Water and fresh ice

Pair with
Smoked Scottish salmon

Garnish
A fine slice of fresh mild green chilli pepper
Calories
100ml = 234kcal / 970kj
25ml = 58.50kcal / 242.50kj
Tasting Notes
Bold Juniper-led Dry Gin
Nose
Invigorating fresh pine and eucalyptus, floral and herbal rosemary notes with touches of zesty lemon citrus.
Palate
Robust juniper supported by citrus and savoury notes, black pepper spice with hints of liquorice contributing to a fully rounded and balanced mouthfeel.
Finish
Long smooth dry finish, with notes of angelica and lingering warm pepper spice and rosemary.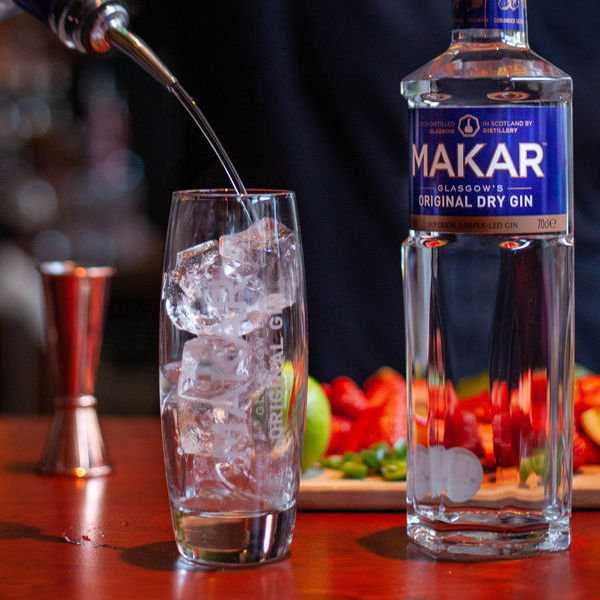 Delicious Makar Original Dry Cocktails
There were no products found matching your search criteria
Related Items
You may also like
Gin• 50cl• ABV 43%

50cl Gin

Gin• 70cl, 50cl• ABV 43%

70cl, 50cl Gin

Gin• 50cl• ABV 40%

50cl Gin