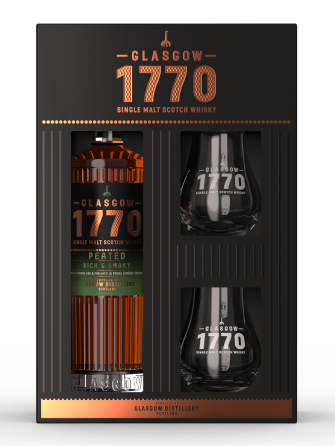 [% bottle_label %]

[% carton_label %]

[% bottle_label_peated %]

[% carton_label_peated %]
Makar Original Dry Gin
Named after the old Scots' word for a poet or a bard, Makar Gin is a bold and confidently juniper-forward gin made for gin lovers, by gin lovers.
Makar Original Dry is distilled slowly and with care in our copper pot still, Annie, combining seven carefully selected supporting botanicals with juniper, which lies at our spirit's heart. These botanicals are reflected by the bespoke seven-sided Makar Gin bottle and are illustrated around the bottle's neck label.
As the first gin to come from Glasgow, Makar Gin is not afraid to lead the way and as a result, has won a number of international awards since its launch in 2014. Try Makar at the heart of a G&T garnished with a fine slice of mild green chilli pepper, or mix a Makar martini cocktail, find our recipe here.
About This Item
Makar Original Spirit Sheet
Awards
The Gin Masters 2021 - GOLD Medal, The Gin Masters 2018, 2017, 2015 - MASTER

Botanicals
Juniper berries, fresh lemon, fresh rosemary, black pepper, coriander seeds, liquorice, cassia bark & angelica root

Drink with
Indian Tonic Water and fresh ice

Pair with
Smoked Scottish salmon

Garnish
A fine slice of fresh mild green chilli pepper
Calories
100ml = 234kcal / 970kj
25ml = 58.50kcal / 242.50kj
Tasting Notes
Bold Juniper-led Dry Gin
Nose
Invigorating fresh pine and eucalyptus, floral and herbal rosemary notes with touches of zesty lemon citrus.
Palate
Robust juniper supported by citrus and savoury notes, black pepper spice with hints of liquorice contributing to a fully rounded and balanced mouthfeel.
Finish
Long smooth dry finish, with notes of angelica and lingering warm pepper spice and rosemary.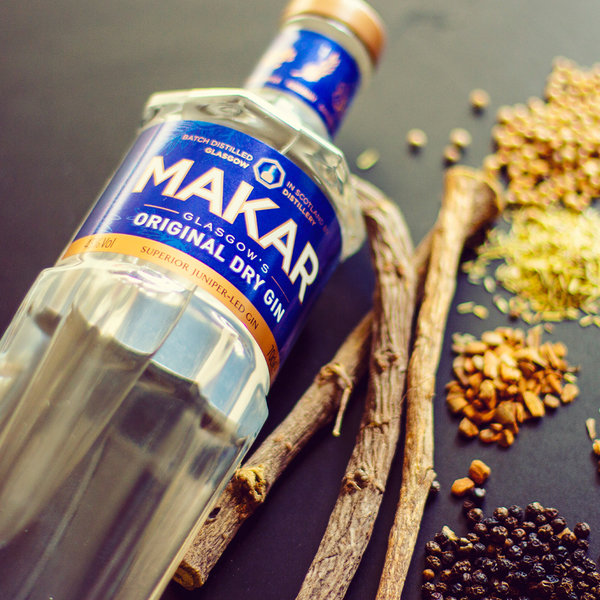 Delicious Makar Original Dry Cocktails
There were no products found matching your search criteria
Related Items
You may also like