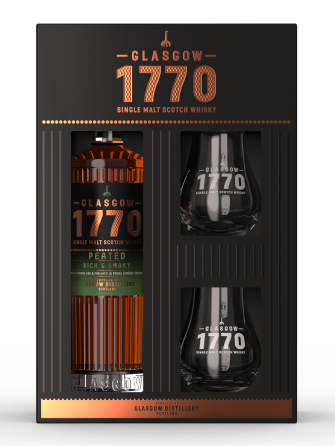 [% bottle_label %]

[% carton_label %]
A fruity expression
Makar Cherry Gin
Makar Cherry Gin is flavoured by soaking ripe cherries and a handful of pink peppercorns in Makar Original Dry Gin – before pressing to release maximum flavour. This autumnal, fruity drink is bespoke and of superior quality.
Makar Cherry was crowned the World's Best Flavoured Gin at the 2019 World Gin Awards.
100% natural flavour and no added colouring, full strength gin.
About This Item
Makar Cherry Spirit Sheet

Ingredients
Macerated with fresh seasonal cherries and pink peppercorns
Awards
World Gin Awards – WORLD'S BEST FLAVOURED GIN 2019

Botanicals
Juniper berries, fresh rosemary, fresh lemon, cassia bark, black pepper, coriander seeds, liquorice, angelica root

Drink with
High-quality Tonic Water or Cloudy Lemonade

Garnish
Fresh maraschino cherry
Calories
100ml = 240kcal / 997kj
25ml = 60kcal / 249.25kj
Tasting Notes
The cherry on top
Nose
Dried cherries and autumnal spice followed by fresh juniper with subtle hints of citrus & vanilla.
Palate
Ripe cherry and citrus lead to fruity juniper, spice and notes of stone fruits.
Finish
Hints of liquorice lead to a smooth lingering finish of dried cherry and warming spice
Delicious Makar Cherry Cocktails
There were no products found matching your search criteria