Makar Old Tom Gin
Makar Old Tom Gin revives the tradition for sweeter and richer gins.
Fresh orange and almond with a dash of honey are included alongside the signature Makar botanicals to give an exceptionally well-balanced, complex and rewarding Old Tom Gin. Perfect for traditional cocktails such as a Martinez or an Old Tom Collins.
About This Item
Makar Old Tom Spirit Sheet

Awards
Scottish Gin Awards - GOLD AWARD, The Gin Masters – SILVER MEDAL, Great Taste Awards – 2 STARS

Botanicals
Juniper berries, fresh orange, black pepper, angelica root, coriander seeds, liquorice, almond & a dash of runny honey

Drink with
Premium Indian Tonic Water and fresh ice

Pair with
Fresh Scottish Oysters

Tasting Notes
Reinventing a classic
Nose
Juniper opens up the nose before delicate floral notes lead to sweet honey and the delicate aroma of freshly chopped coriander leaves.
Palate
Liquorice, honey almond marzipan are balanced by herbaceous coriander with a black pepper spice.
Finish
Dry, crisp with a subtle lingering sweetness.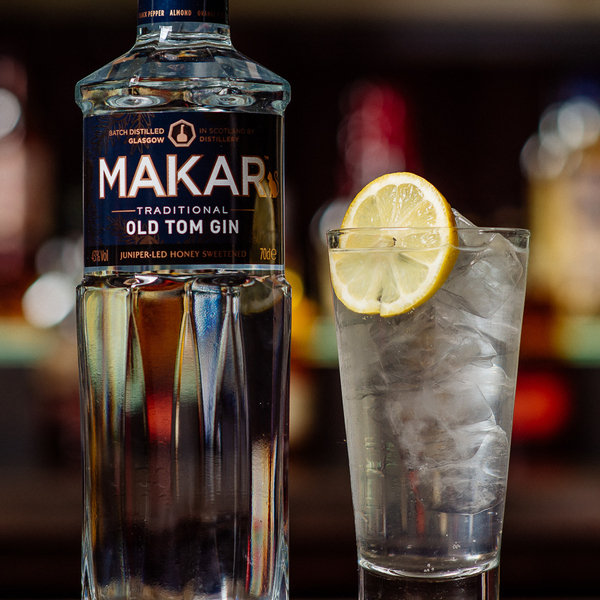 Delicious Makar Old Tom Cocktails
There were no products found matching your search criteria