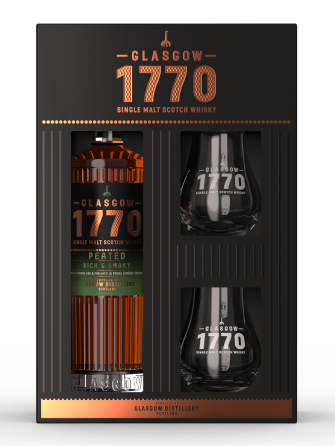 [% bottle_label %]

[% carton_label %]

[% bottle_label_peated %]

[% carton_label_peated %]
Malt Riot Blended Malt Scotch Whisky
The government had put a tax on Scotland's malted barley and the people of Glasgow were raging. Malt Riot takes its name from the 1725 Malt Riots which started in Glasgow and spread throughout Scotland, and the inadvertent result of the protest lead to the start of the whisky industry as we know it today. Discover the full Malt Riot story here.
Malt Riot Vat No.6 is a blend of handpicked single malt whiskies from across Scotland with our Glasgow 1770 Single Malt at its heart. Notes of pears and apricots combine with sweet vanilla and toffee apples leading to a lightly spicy finish.
Drink Malt Riot however you prefer to consume your whiskies, but we recommend trying it neat or mixed with ginger ale over ice or as part of a whisky sour cocktail.
In the spirit of the 1725 Malt Riots, we encourage you to Stand Up For The Good Stuff.
About This Item
The Good Stuff
Awards
The Scotch Whisky Masters 2021 - SILVER Medal, The Scottish Whisky Awards 2020 - GOLD Medal

Drink with
Ginger Ale / Whisky Sour Cocktail

Pair with
Scottish salmon, apple pie, oatcakes
Calories
100ml = 211kcal / 916kj
25ml = 55.25kcal / 229kj
Tasting Notes
The Good Stuff
Nose
Freshly planed oak leading to sweet vanilla slices and hints of floral hyacinth.
Palate
Toffee apples opening up to dry spices and caramelised pineapple.
Finish
Light and smooth with ripples of milk chocolate fruit and nut.
Delicious Malt Riot Blended Whisky Cocktails
There were no products found matching your search criteria