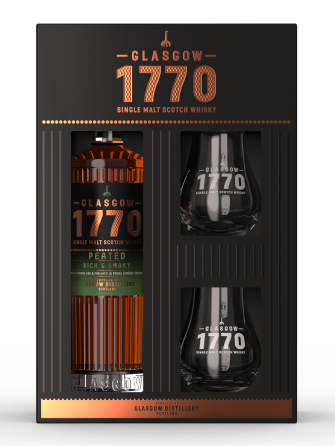 [% bottle_label %]

[% carton_label %]

[% bottle_label_peated %]

[% carton_label_peated %]
Batch 02
Glasgow 1770 Golden Beer Finish (Unpeated 02)
A limited edition release of 340 bottles at 58% ABV and part of our Collaboration Series - this pack also contains a bottle of Innis & Gunn PX Finish Limited Edition.
The contents of a single cask, our unpeated Double Distilled spirit filled on the 17th of April 2019 into first fill ex-bourbon casks and laid to rest for three years and one month before moving for one year into a Pedro Ximenez sherry cask that previously held Innis & Gunn's Golden Beer.
Bottled on the 12th of June 2023, this is a rich, fruity and hoppy single malt.
This is the second batch of the distillery's 'Golden Beer Cask Finish' collaboration with Innis & Gunn and this release comes paired with a bottle of the Innis & Gunn's PX Finish Golden Beer that was within the cask before we filled it with our single malt.
Batch 02
Golden Beer Cask Finish


Cask type
Bourbon > PX/Beer
Cask Size
Barrel > Hogshead

Rich, hoppy, fruity
Limited Edition
Nose
On the nose expect rich sultana, cherry and orange set against a backdrop of dark fruits and vanilla.
Palate
The palate is generous and full bodied with notes of dried apricots, orange peel, raisins and a hint of fresh ginger.
Finish
The finish is long and robust with notes of dry hops, nutmeg and a sweet cinnamon spice.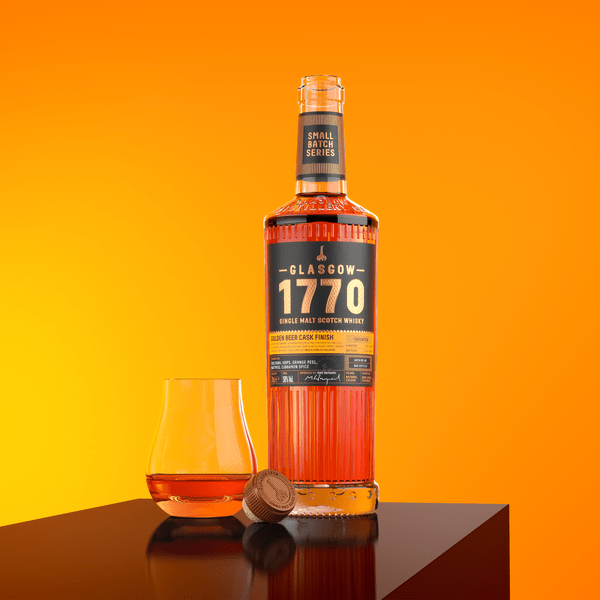 Delicious 1770 Cocktails
There were no products found matching your search criteria