Makar Gin
Ol' Tom Garden Punch
Saturday 27th May 2017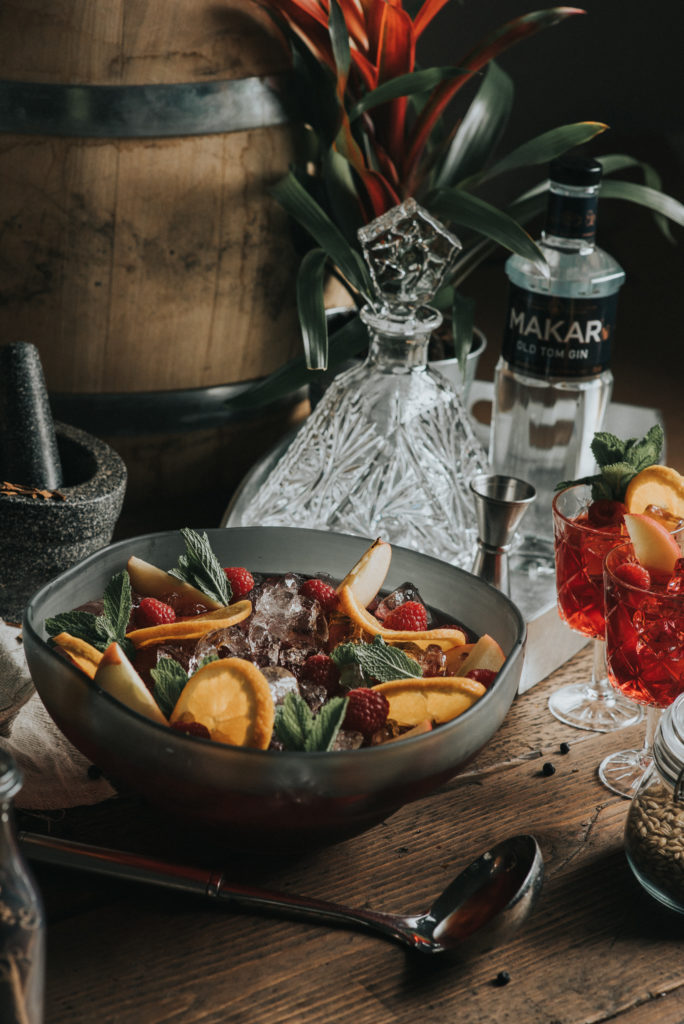 Nothing says summer like a refreshing gin punch to get you through the heatwave. It's been a go-to garden party drink since Jerry Thomas wrote a dazzling recipe in the 1862 book "How to mix drinks or the bon vivant's companion" and as the temperates soar this bank holiday weekend, we couldn't recommend a better drink to accompany your sunlounger.
Make yours this weekend:
INGREDIENTS
6 navel oranges, cut into quarter-wheels
6 lemons, cut into half-wheels
3 limes, cut into wheels
1 pint fresh raspberries
2 apples, cut into thick slices
1 packet of fresh mint
1 (750 ml) bottle Old Tom Makar gin
1 3/4 cups freshly squeezed lemon juice
1 1/4 cups simple syrup
1/2 cup orgeat or almond syrup
1 cup Massenez crème de framboise
3 cups water
1 (750 ml) bottle Perrier-Jouët Grand Brut champagne
METHOD
1. Combine all the fruits in a large punch bowl. Add the gin, juice, syrups, crème de framboise, and water. Refrigerate for at least 4 to 5 hours. Just before serving, add the champagne and your ice.
2. Garnish with sprigs of mint
The original recipe is taken from Jerry Thomas's 1862 book "How to mix drinks or the bon vivant's companion" with our added Old Tom Makar gin.
Buy Old Tom Makar Gin here