Makar Gin
Makar Gin Scoops Multiple Awards At 2018 IWSC
Tuesday 24th July 2018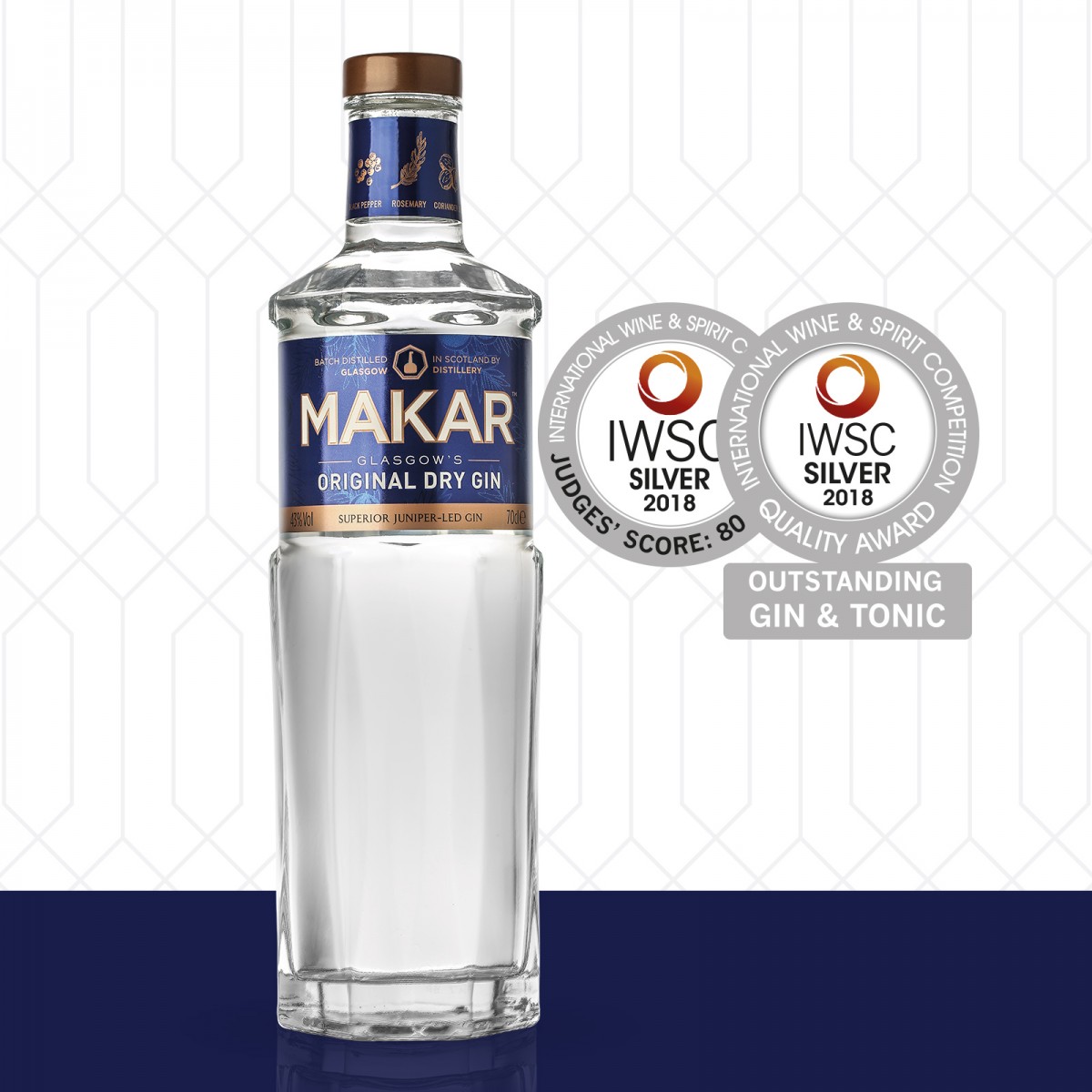 The Makar Gin range has won 4 awards at this year's International Wine and Spirits Competition.
Makar Original Dry Gin, our first product release, picked up a 'Silver – Outstanding' medal in the Gin & Tonic category and was also awarded a Silver Medal in the London Dry Gin category.
Also awarded was our Makar Mulberry Aged Gin with a Silver Medal in the Cask Finished category and the ever-popular Makar Oak Aged Gin, which picked up a Bronze Medal.
Regarded as one of the most prestigious spirit competitions of the year, the IWSC is an independent competition which boasts an expert tasting panel, sourced from around the world. Each product is sampled via a rigorous two-stage judging process which includes blind tasting followed by a chemical and microbiological spirit analysis. A 'Silver – Outstanding' categorisation describes the product as: 'outstanding example; excellent quality'.
The impressive haul takes Makar Gin's 2018's award tally up to 22 individual awards, already two more than was awarded in 2017.
Mike Hayward, our Marketing & Brands Director and co-founder, said:
"We're delighted to pick up a number of awards at this year's IWSC. It's a great achievement given the pedigree of the judging panel and the tough competition that MAKAR was up against.
"Of particular delight is the 'Silver – Outstanding' award in the Gin and Tonic category as this is how Makar Original Dry Gin was created to be savoured; with plenty of ice, a good splash of tonic water and a fine slice of fresh green chilli pepper."
Pick up a bottle of the multi award-winning Makar Original Dry Gin from our online shop.