Makar Gin
Makar Gin: Finalist In 7 Categories At Scottish Gin Awards
Friday 28th June 2019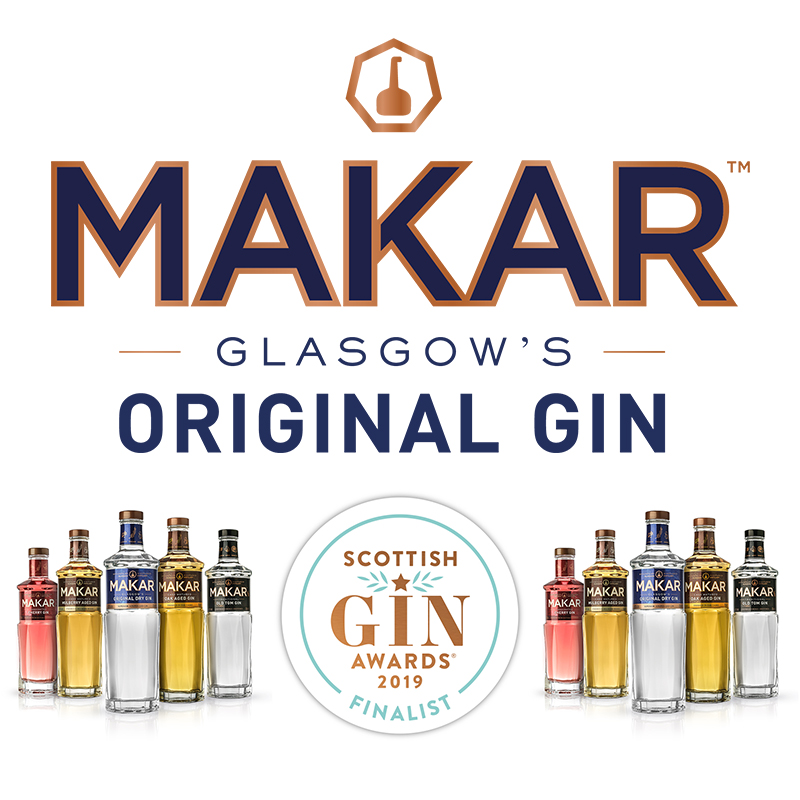 We are delighted to announce that Makar Gin is a finalist across seven categories at the third annual Scottish Gin Awards.
A highly experienced and respected panel of experts blind-tasted and graded a total of 173 gins this year. Considering the strength and depth of the competition, we are thrilled that Makar has made it to the final stages in not just one, but seven of the following categories:
Cask Gin of the Year - Makar Mulberry Aged Gin
Cask Gin of the Year - Makar Oak Aged Gin
Fruit Flavoured Gin of the Year - Makar Cherry Gin
London Dry Gin of the Year - Makar Original Dry Gin
Old Tom of the Year - Makar Old Tom Gin
Excellence in Branding
Exporter of the Year

When we started Glasgow Distillery, we set out with the goal of creating fantastic, quality spirits that sit apart from the competition. We're incredibly proud of our Makar Gin range, which combines the finest ingredients with first-class equipment, and a stellar team of distillers.
The Scottish Gin Awards annual celebration and dinner, the annual industry gathering for over 700 guests, will be held on Thursday 10 October 2019 and we are very much looking forward to celebrating with the industry in October.
Why not try Makar Gin for yourself? Click HERE to see what we have to offer.
The full line up of finalists can be found HERE.