Makar Gin
makar Gin Enters World Duty Free
Wednesday 11th October 2017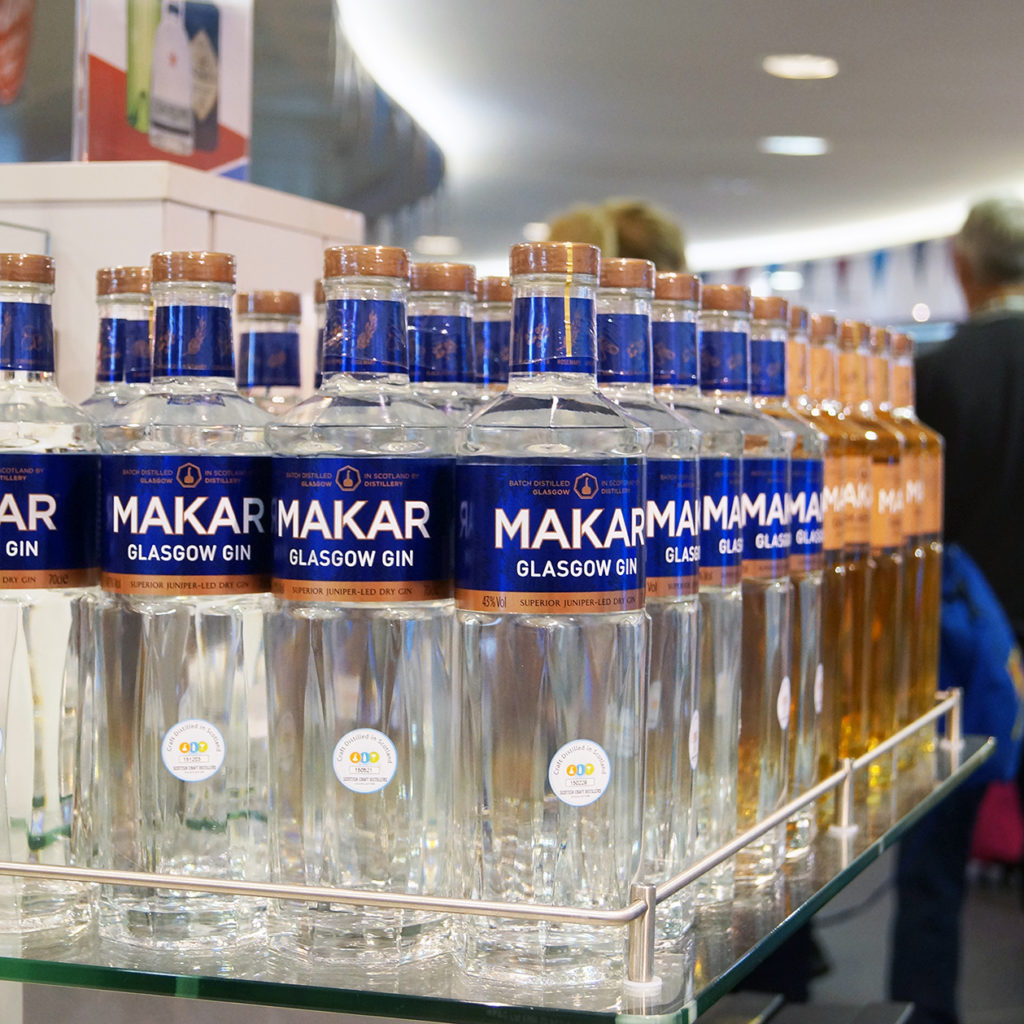 MAKAR Original Gin and MAKAR Oak Aged Gin have soared into Glasgow, Edinburgh and Aberdeen airport in a new partnership struck between The Glasgow Distillery and World Duty Free (WDF).
Flying high for Scottish gin, MAKAR is the first cask-aged gin to be sold in the three airports, as well as being stocked across terminal and departure lounge bars.
Released as a limited-edition expression last year, the award-winning cask aged variant has won high acclaim at every major spirit competition as consumers seek out new botanical flavour combinations, most recently being named Scotland's 'best aged gin' at the inaugural Scottish Gin Awards 2017 and receiving the highly coveted Master of Gin award at the Global Spirit Masters.
To mark this brilliant milestone, we can proudly confirm that our cask aged variants, Makar Oak Aged and Makar Mulberry Aged are to become permanent additions to the MAKAR family.
Commenting on the World Duty Free partnership, our CEO, Liam Hughes said:
"World Duty Free is the leading UK travel retailer and this is an exciting partnership for the distillery. MAKAR is now available for travellers looking to purchase a bottle of our premium Scottish gin and it's fantastic that MAKAR Oak Aged is the first ever aged gin on the shelves of WDF across Scotland.
"Thousands of people travel through Scotland's airports each month and we're excited to share our award-winning gin on such a global scale. The gin market is constantly evolving and our cask aged variants are at the forefront of innovation in the sector and firmly place The Glasgow Distillery as a leading player in the premium spirits category.
WDF is the UK's leading travel retailer, offering an unparalleled selection of premium products. Speaking about the partnership Nigel Sandals, Global Promotions Manager at World Duty Free, said:
"MAKAR Gin's reputation has been boosted by its award-winning performance at industry tasting competitions so we are delighted to see this local Scottish brand on the shelves at WDF."
Both MAKAR Original Gin and MAKAR Oak Aged Gin are bottled at 43% ABV and retail at £28 in World Duty Free. Reserve your bottle now and collect at your departure airport before you fly.
Purchase the award-winning Makar Original Gin at our online shop