Makar Gin
Makar Gin Causes A Stir At International World Spirit Challenge With Six Medal Sweep
Monday 07th August 2017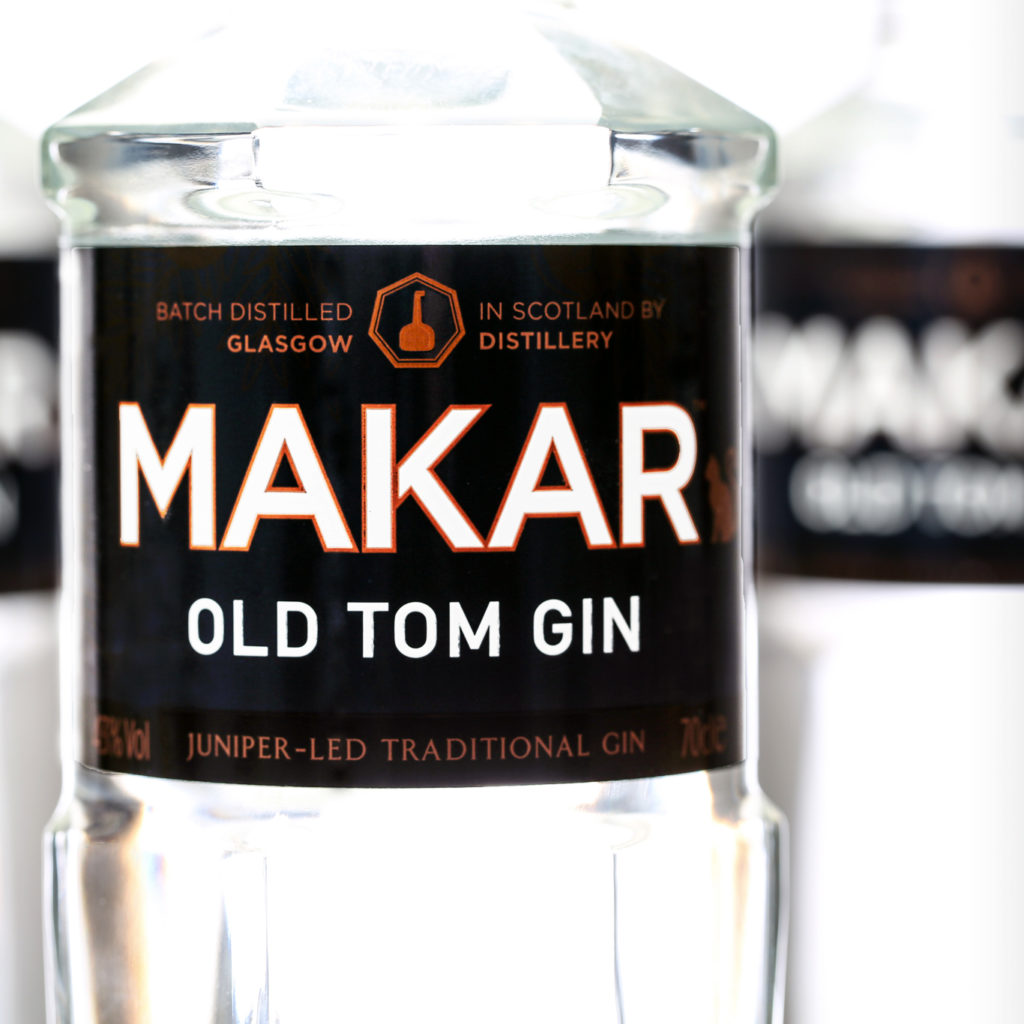 Experimentation pays off.
We are delighted to announce that we have been awarded a staggering six medals at a world industry competition against 400 of the finest gins from 35 countries. Doing particularly well were our Makar Old Tom Gin and our two cask matured gins, Makar Mulberry Aged Gin and Makar Oak Aged Gin.
Rewarding excellence since 1969, the annual International World Spirits Challenge (IWSC) hosted the 10th Annual Spirits Tasting at Vintners' Hall in London last week and presented our Makar Old Tom with an impressive score of 89.9% – an excellent gin.
Makar Old Tom is hand distilled in our copper still, Annie, with botanicals including Angelica, Black Pepper, Liquorice, Coriander, Orange, Sweet Almond, Juniper berries and finished with a drizzle of honey to re-create a sweeter and more traditional style of gin. Made in small batches, this is a super-premium gin made in the heart of Glasgow.
Judges found the distillery's newest expression to be 'an interesting interpretation of the category' with an 'assorted abundance of aromas ranging from orchard fruit to explosive herbal notes to focused Juniper and beyond'. The cocktail gin also picked up a bronze quality award for design and packaging. While each Makar expression picked up an additional silver award. Makar Glasgow Gin was highlighted as amongst the best in the world to enjoy with tonic, garnering a silver award based on type, age and strength.
Only 200 global quality spirits across 90 categories were recognised by an intense two-stage judging process that sets the IWSC apart from other competitions. 400 judges from 30 countries are entrusted to seek out the world's best spirits over a seven-month period which includes both double-blind tastings and a second round chemical and microbiological analysis of the winners. The Competition's independent Technical & Judging Committee meets once a quarter to ensure the utmost integrity, accuracy and impartiality during the judging process.
Overall, each gin in the Makar Gin portfolio was awarded:
Makar Old Tom – Old Tom category - Silver (Outstanding)
Makar Original – Gin & Tonic Category -Silver
Makar Oak –Wood Finished Category - Silver
Makar Mulberry –Cask Finished Category - Silver
Makar Original -London Dry Category – Bronze
Makar Old Tom – Packaging Category - Bronze
The award wins are the latest in an exciting flurry of awards from every notable global spirits competition this year, including the recent Gin Masters Awards.

Commenting on the multiple award wins was our CEO, Liam Hughes:
"Scotland is a global destination for outstanding food and drink and this is a fantastic result for the industry. Winning six awards from such a distinguished judging process highlights our commitment to innovation and our confidence in creating super premium products for our customers to enjoy across the globe.
"The gin market is booming, taste profiles are evolving; customers are looking for big botanical flavours and unusual combinations. We're passionate about our products and winning these awards gives our distillers the confidence to continue to challenge flavours, experiment and create more handcrafted products."
Join us on Facebook to keep up-to-date with the latest news, updates and events from the Makar Gin distillery.