1770 Whisky
Glasgow 1770 The Original Wins Gold at International Whisky Competition 2023
Wednesday 21st June 2023
Another Gold for Glasgow 1770 The Original - International Whisky Competition 2023
Now in its 13th year, the International Whisky Competition is held in Chicago to bring as many whiskies from around the world to be tasted and ranked by the professional judge panel.
Structured like the Olympics, each category for this award scheme is given a gold, medal and silver award.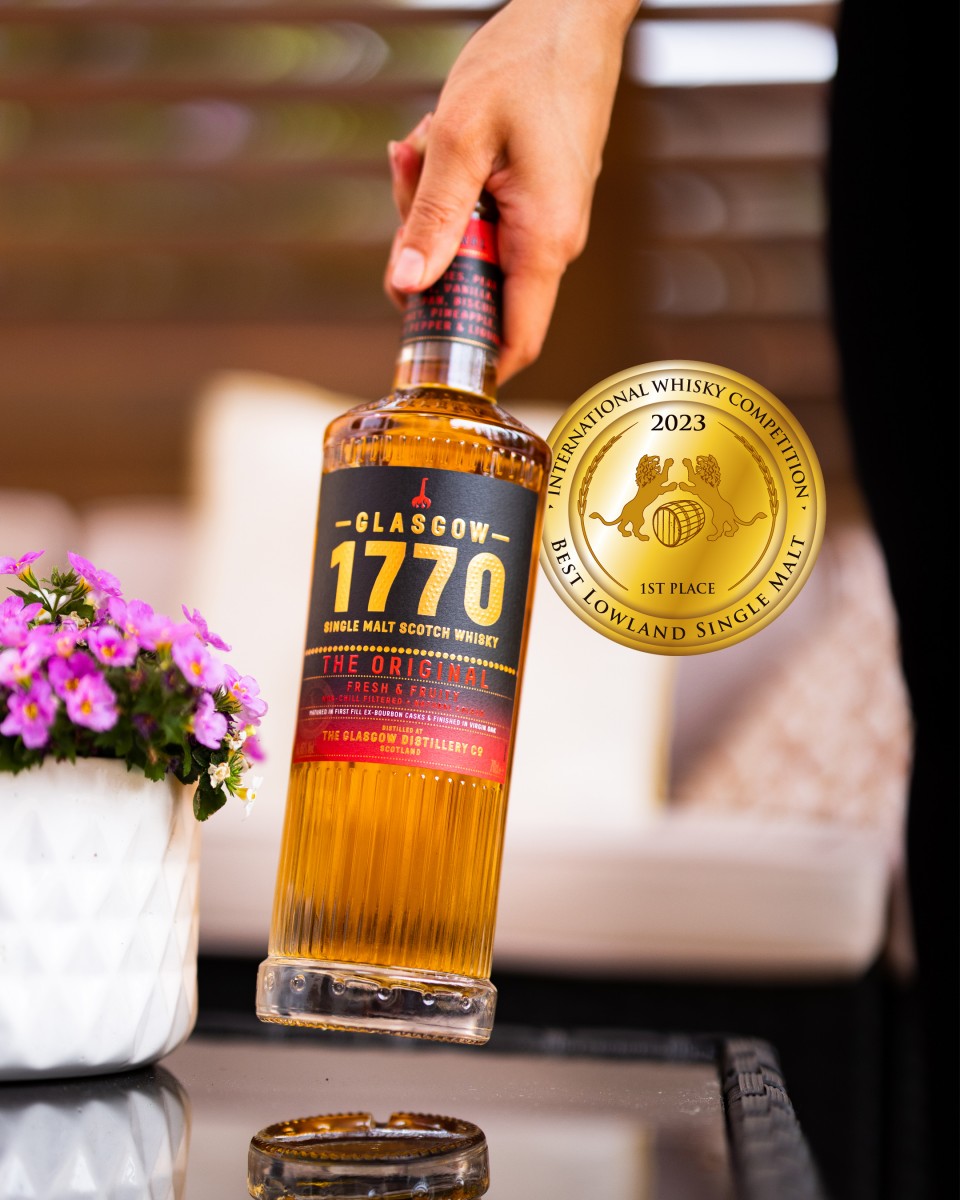 We are thrilled to share that Glasgow 1770 The Original, our flagship whisky from our Single Malt Scotch Whisky Signature Range, has received a gold medal and has been crowned the 'Best Lowland Single Malt' in Scotland.
This fantastic achievement marks the fifth year that our Glasgow 1770 Single Malt Scotch Whisky range has been presented as the Lowland's Best. It began with Glasgow 1770 2019 Release holding the accolade, followed by three consecutive years of Glasgow 1770 Peated.
Crafted passionately by our talented team, Glasgow 1770 The Original is our flagship release within the Glasgow 1770 Single Malt Scotch Whisky range. Carefully distilled in our traditional copper pot stills before maturation in ex-bourbon casks with a secondary maturation in American virgin oak casks, The Original is a smooth, well-rounded whisky that offers a combination of fresh and fruity notes, a truly exceptional release.