Glasgow Distillery
Glasgow Distillery Launch DIY Cocktail Kits
Wednesday 17th June 2020
SUMMER IS HERE & SO ARE OUR DIY COCKTAIL KITS!
We are delighted to introduce our DIY COCKTAIL KITS to our online store. Why not treat your future self and buy yourself a cocktail kit today?
TAKE A LOOK AT WHAT WE HAVE TO OFFER HERE
We have an incredibly wide selection of DIY cocktail kits to choose from featuring various spirits which are hand-crafted here at The Glasgow Distillery including gin, vodka, rum and whisky.
MAKE YOUR OWN:
ESPRESSO MARTINI with G52 Vodka: Rich Coffee.
CITRUS DROP with G52 Vodka: Fresh Citrus.
CHERRY SPRITZ with Makar Gin: Cherry.
GIN & GINGER with Makar Gin: Oak.
CLASSIC G&T with Makar Gin: Original.
GLASGOW MULE with Banditti Club Rum.
GINGER RIOT with Malt Riot Blended Malt Whisky.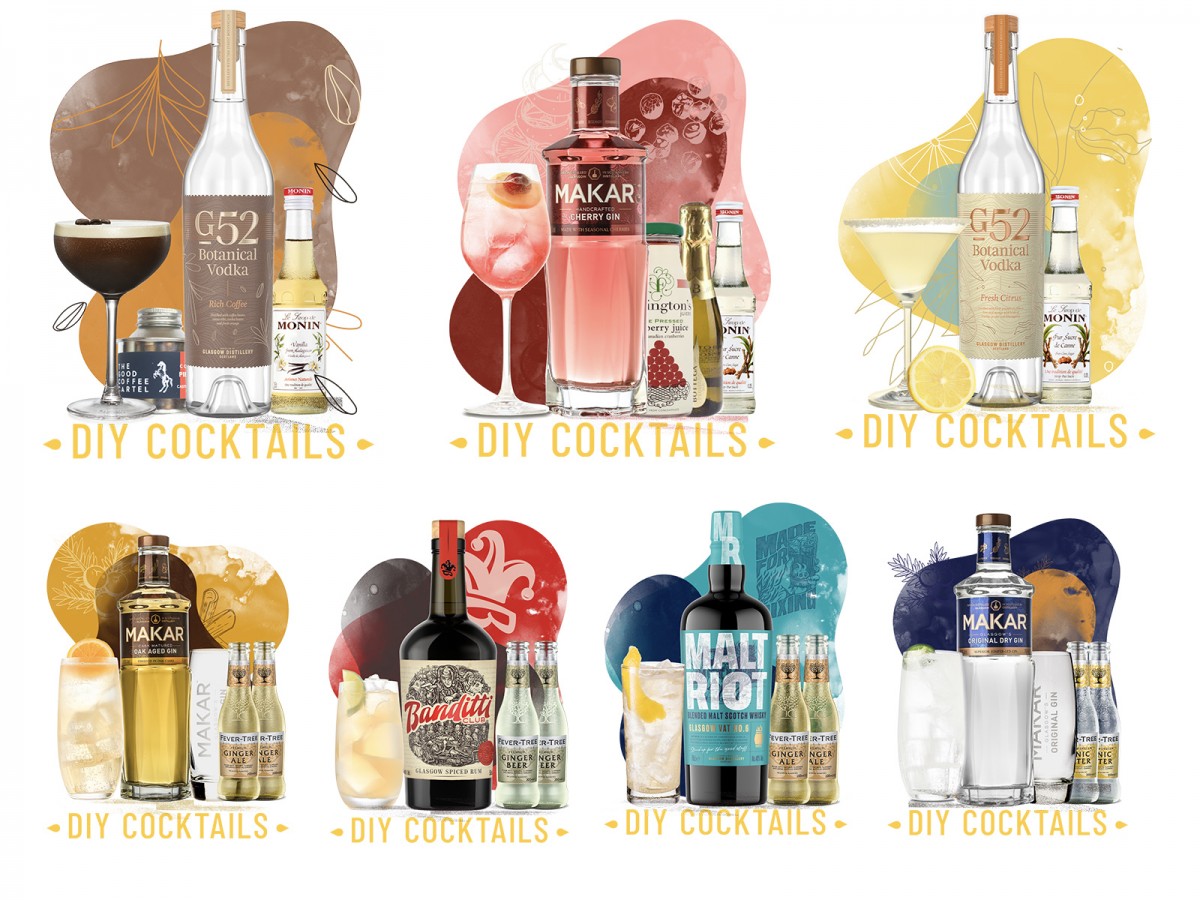 Each kit provides you with the ingredients to create your very own cocktails from the comfort of your home. You won't just impress yourself, you're bound to impress your guests too!
We truly have something for everyone.
BROWSE ALL COCKTAIL KITS HERE.