1770 Whisky
Glasgow 1770 Single Malt: Limited Edition Releases Coming Soon
Wednesday 05th February 2020
At Glasgow Distillery, we invest in the best distilling equipment, source the finest ingredients, best casks from around the world and employ an innovative team of skilled distillers. The result is a wide portfolio of handcrafted premium spirits, such as our multi-award winning Glasgow 1770 Single Malt Scotch Whisky, which has picked up SIX internationally recognised gold medal awards in the latter half of 2019 alone.
Our awards don't just stop at the liquid itself though, Glasgow 1770 Single Malt Scotch Whisky managed to capture the attention of a 32-strong judging panel from the UK, mainland Europe and Asia, proudly taking home the title of 'Excellence in Branding', as well as taking home a 'Highly Commended' award for 'Product Launch of the Year' at the inaugural Scottish Whisky Awards at the end of 2019.
We wish to continue the streak of gold medals and award wins for both our liquid and our packaging, so we have understandably spent quite some time ensuring everything about the packaging for our future 'Limited Edition' releases is perfect.
Today we've decided to give you a sneak peek of what's to come...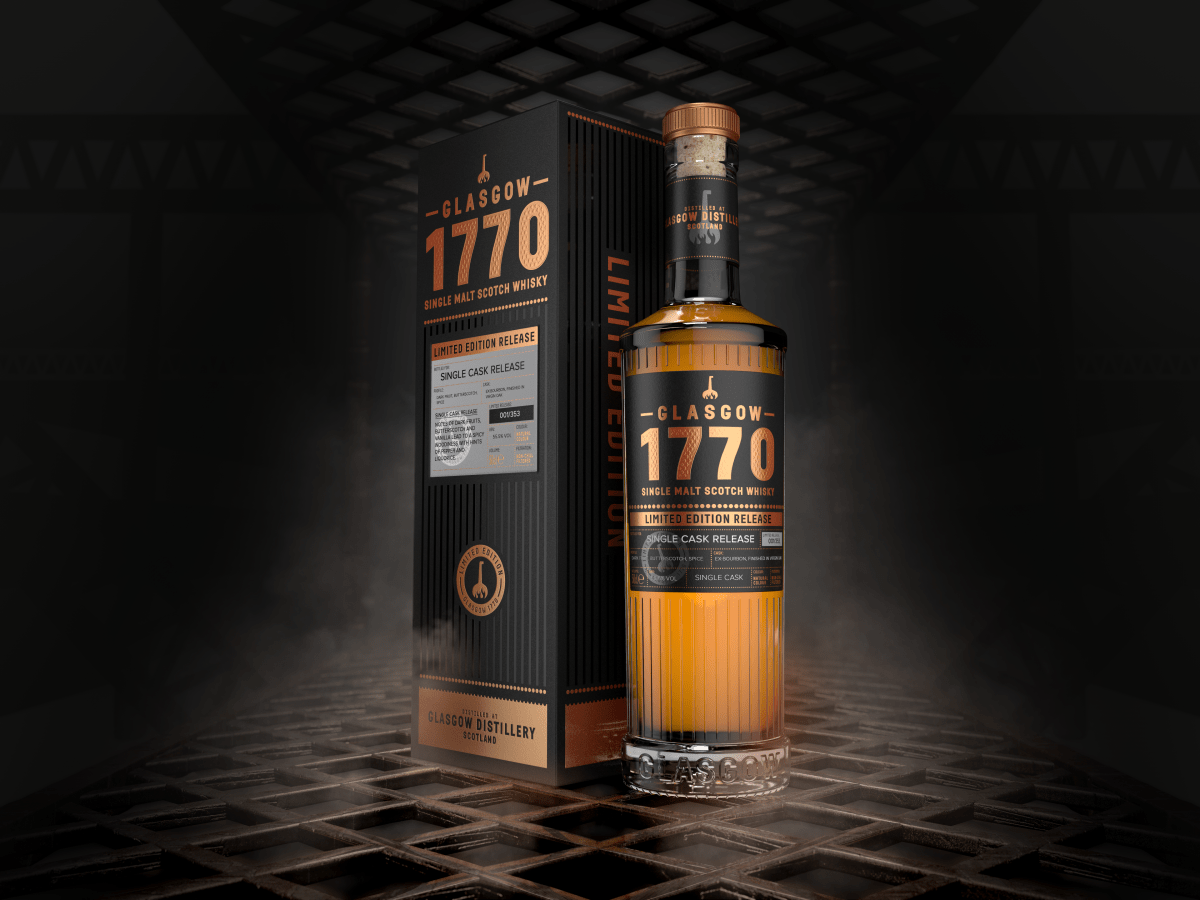 To make sure you keep up to date with further news regarding our future Limited Edition releases or the availability of any Limited Edition releases, make sure you're signed up to our newsletter (you will also get 10% off your first order if you do so!) and ensure you're following all of our social media channels below. Both our subscribers and our social followers always hear our news first.
Glasgow 1770 Single Malt Scotch Whisky social channels:
Glasgow 1770 Facebook, Glasgow 1770 Instagram, Glasgow 1770 Twitter
Glasgow Distillery social media channels:
Glasgow Distillery Facebook, Glasgow Distillery Instagram, Glasgow Distillery Twitter