1770 Whisky
Glasgow 1770 'Peated' Scoops Gold At Scotch Whisky Masters
Monday 08th June 2020
We are delighted to have been awarded a Gold Medal in the 2020 Scotch Whisky Masters for Glasgow 1770 Single Malt Scotch Whisky – Peated Release No.1.
The competition, run by The Spirits Business, rated Glasgow 1770 Peated as one of their top ten Scotch whiskies of the competition, commenting:
"Typically, Lowlands has a light, delicate style – and it's just so untypical of that. It's much heavier, sweeter, might be even a little pear – definitely a lot of wood spice. It was delicious – just not what you would expect."
The competition was judged by an array of industry experts via a blind tasting, with the top ten described by The Spirits Business as "10 of the highest rated medals in the competition… each Scotch whisky listed here has the seal of approval for offering excellent quality within their respective price categories".
Other Scotch Whiskies in the top ten include: Jonnie Walker Blue Label, Highland Park Triskelion and Tomintoul 25 Year Old. We are understandably delighted that Glasgow 1770 Peated has caught the attention of a specialist panel of expert judges and is named alongside some very big names in the Scotch Whisky industry.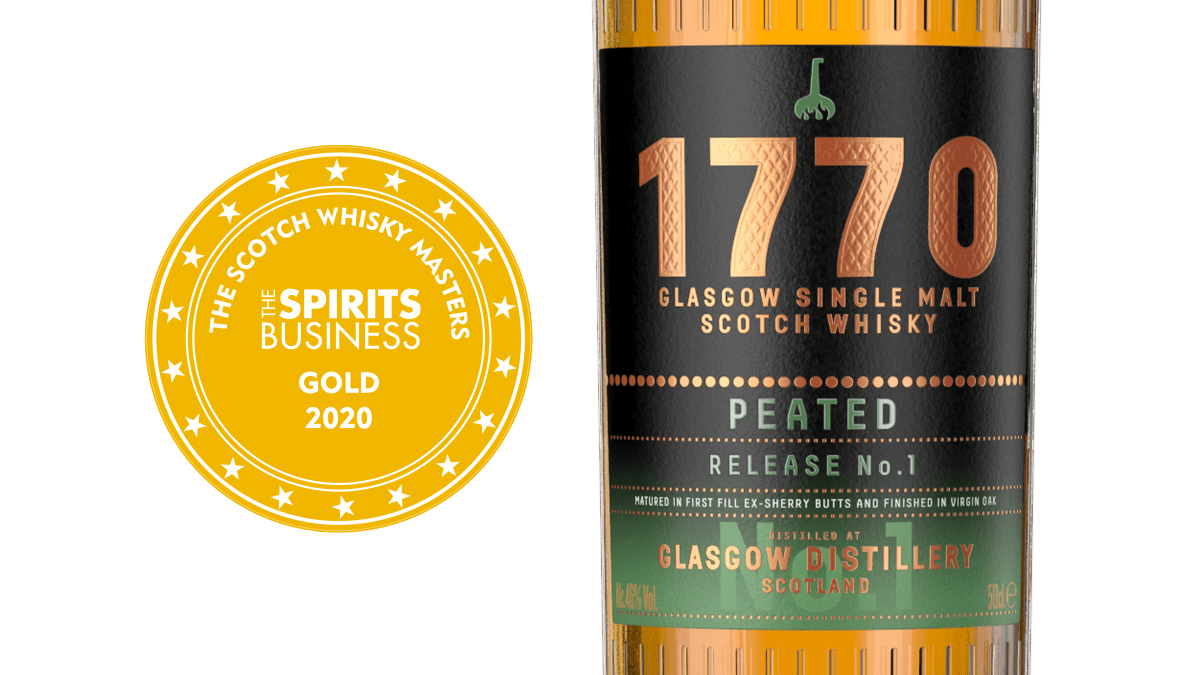 Glasgow 1770 Peated Release No.1 is a rich and smoky single malt, the first of its kind from Glasgow. It boasts notes of sweet smoke and dried fruits on the nose with a rich palate of spicy orange and velvety toffee; the finish his long and smooth with notes of macadamia and spice.
Matured in first fill ex-sherry butts and finished in virgin oak, Glasgow 1770 Peated is non-chill filtered, natural in colour and bottled at 46% ABV. The release is part of our Father's Day Gift bundle which includes a bottle of the award-winning expression packed with a free branded glass and a personalised handwritten neck tag, see here for more details.