Glasgow Distillery
G52 Fresh Citrus Vodka Wins 'Britain's Best' & Banditti Club Rum Picks Up Gold
Wednesday 03rd March 2021
At The Glasgow Distillery, our talented team of distillers are constantly striving to create a variety of multi award-winning spirits.
Today, we are delighted to be announcing some fantastic award wins for our range of G52 Botanical Vodka and our Glasgow-spiced Banditti Club Rum.
To celebrate, we are offering FREE UK P&P for every G52 Botanical Vodka & Banditti Club Spiced Rum purchase. Use code 'AWARDWINNING' at checkout to claim.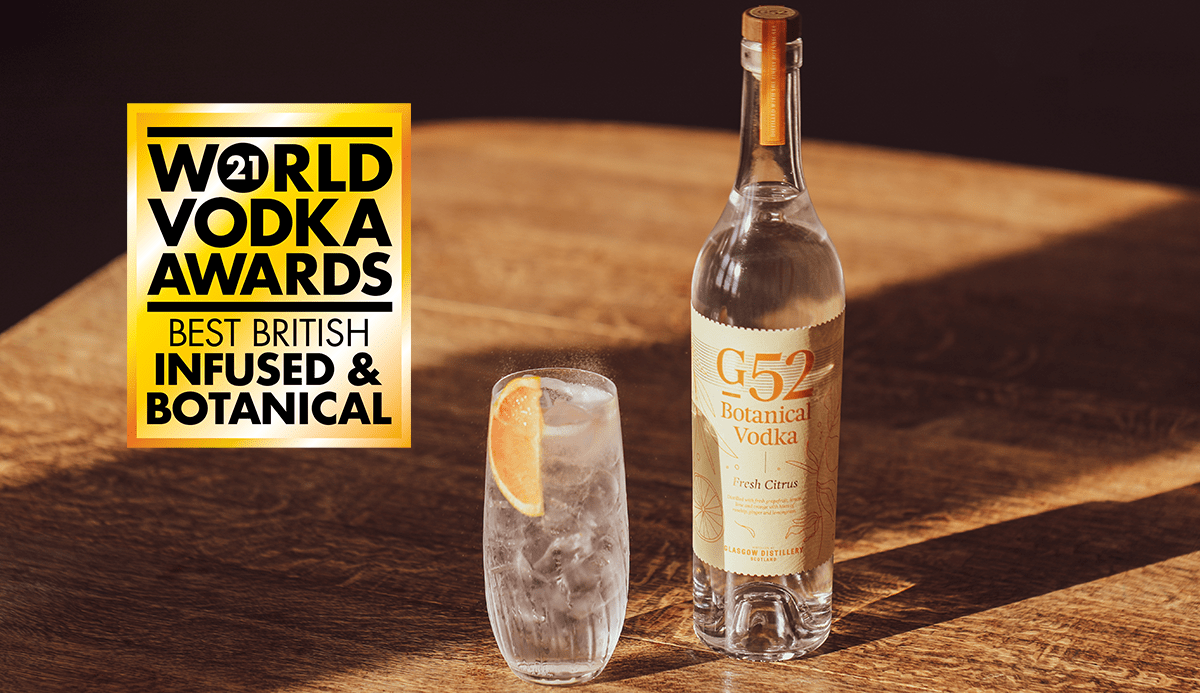 At this year's World Vodka Awards, both expressions in our G52 botanical Vodka range - G52 Fresh Citrus and G52 Rich Coffee - have been awarded medals.
G52 Fresh Citrus Botanical Vodka picked up the title of 'Best British Infused & Botanical Vodka' while G52 Rich Coffee Botanical Vodka picked up a silver medal in the category 'UK's Best Flavoured Vodka'.
Don't forget to use code 'AWARDWINNING' at checkout.
We are equally as delighted that Banditti Club Rum has picked up the Gold medal award at this years Rum & Cachaça Masters, a blind tasting competition chaired by The Spirits Business in a drive to find and reward the finest rum and cachaça brands on the world stage.
Don't forget to use code 'AWARDWINNING' at checkout.