1770 Whisky
Dugas Distribution Deal Will See 1770 Whiskey In France
Tuesday 23rd October 2018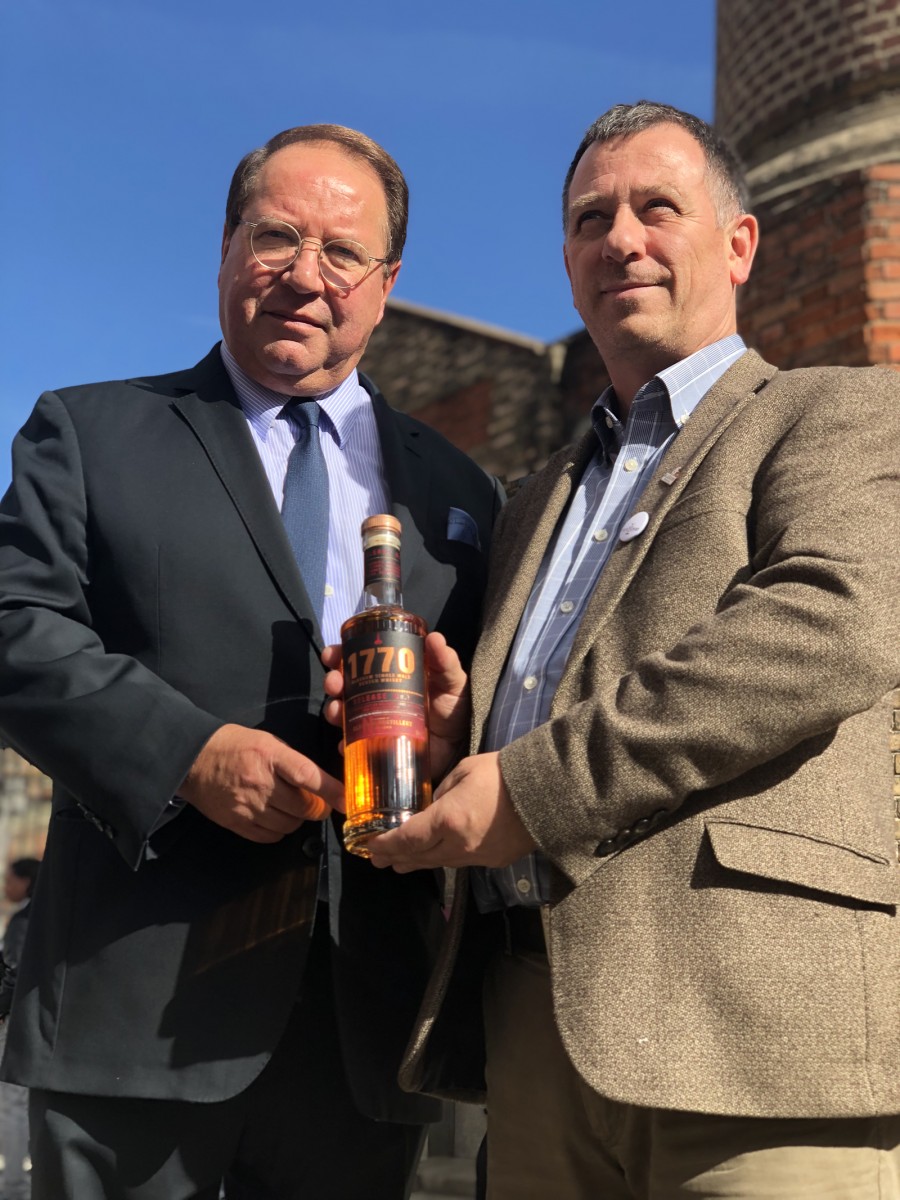 We are thrilled to announce that we have secured an international distribution deal with French drinks specialists Dugas.
The deal will see our inaugural whisky - 1770 Glasgow Single Malt Scotch Whisky - distributed throughout France, giving consumers in the country an exclusive opportunity to purchase a bottle of the whisky in-store. Dugas will work with a number of off-trade stockists looking for unique, high-quality spirits, to ensure the malt is on the shelves of France's premier cavistes.
Dugas has built its reputation on the ability to discover new brands, and its ability to support them as they grow. The Dugas Company's portfolio is renowned, and includes many premium Scotch whiskies.
The deal was cemented at the Club Expert trade show in Paris, which is hosted annually by Dugas and welcomes over 1,000 guests in the drinks trade, where François-Xavier Dugas, CEO of Dugas, and Liam Hughes, our very own CEO and Founder, put pen to paper on the agreement.
Dugas has an exceptional portfolio of brands that we are proud to be in the company of, and its track record of success made partnering with them the obvious choice. The work they do to build strong relationships between brands and stockists is exactly what we are looking for, and from the beginning, we've been filled with confidence in their dynamic approach.
We're looking forward to seeing our bespoke-designed bottles stocked in some of France's premier cavistes, giving even more people the chance to savour 1770.