Glasgow Distillery
3 Ideas for Corporate Gifting this year
Monday 25th October 2021
Are you in charge of corporate gifting this year? Plan ahead and secure some great gifts for your colleagues, suppliers or friends.
If you need some help with gift inspiration here are three ways we can help:
1. Give a personalised bottle of award-winning single malt scotch whisky.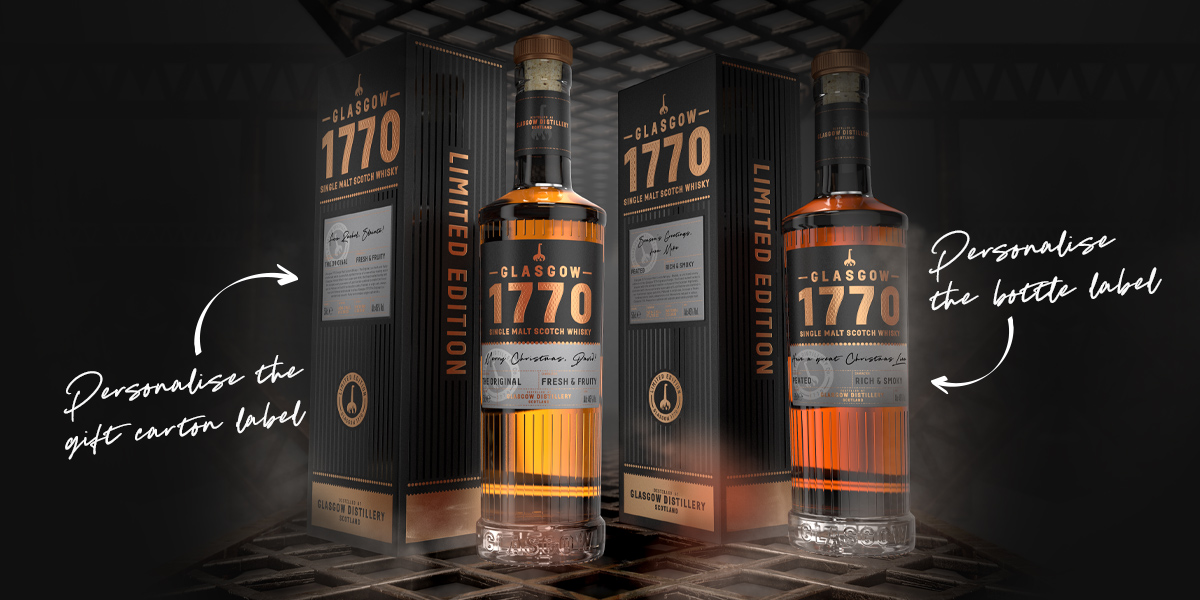 Choose from two different styles of single malt scotch whisky; The Original or Peated. Each bottle has a space on the label that can be personalised with their name or a special message, each bottle comes within a premium gift carton which can also be personalised with a separate message.
Shop Personalised Whisky Bottles here

Email us at marketing@glasgowdistillery.com for bulk orders and any questions.
£49 Inc UK VAT.
2. Hold a virtual whisky tasting experience for your team, colleagues, or friends.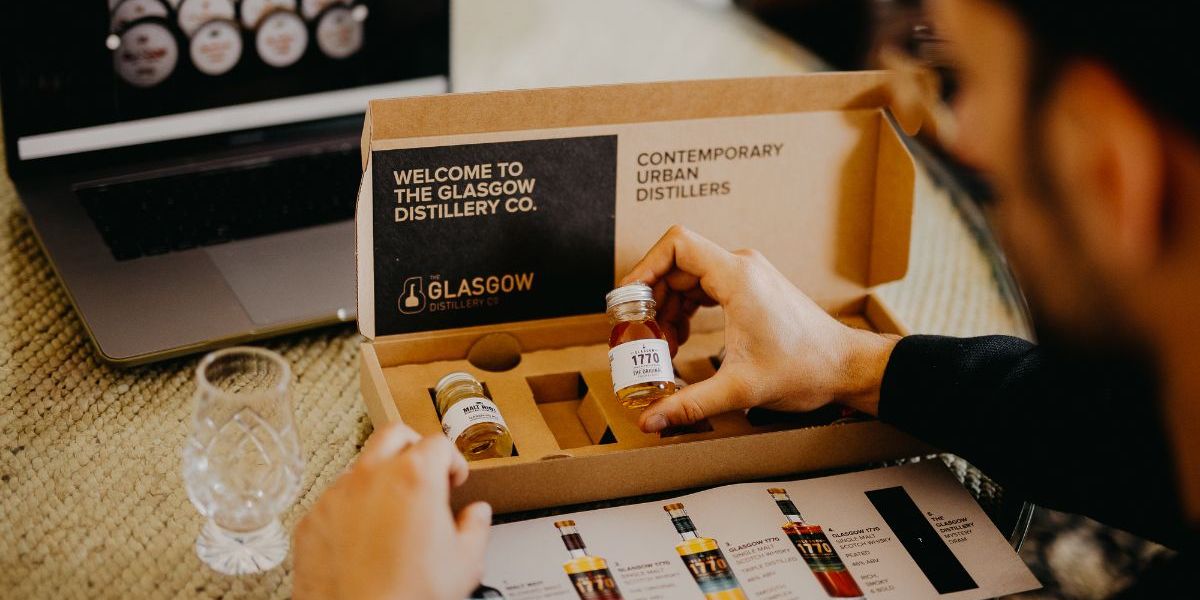 Our virtual whisky tasting calendar is filling up fast but there is still time to book. We run regular tastings for the public, but also offer bespoke, tailored whisky-tasting experiences to suit your specific needs.
Discover our Virtual Tastings here.
If you'd like any more information on bespoke experiences then send us an email: marketing@glasgowdistillery.com

Pricing tailored to suit your needs.
3. Add a personalised message to any product from our portfolio.

Add a personalised gift note to any bottle or gift pack from our website. Buy an award-winning bottle of gin, vodka, rum or whisky and include a bespoke message for each colleague, friend or team member. The personalised message gets printed on a card and is inserted into a luxury sleeve which then gets added around the neck of the bottle or placed in the top of the package.
Shop our portfolio here - neck tags added at product pages.

£1 per personalised gift tag
Glassware, gift packs, hipflasks and much, much more.

We have a wide range of premium gift options so if you would like any more information on our products, including logistics and bulk purchasing options, then don't hesitate to get in touch directly with us by sending an email: marketing@glasgowdistillery.com