1770 Whisky
New-look Glasgow 1770 The Original now available for purchase
Thursday 04th June 2020
We are excited to reveal the next iteration of our Glasgow 1770 Single Malt Scotch Whisky 'The Original', which is now available for purchase here.
In trademark red and charcoal packaging, the new look for Glasgow 1770 'The Original' follows on from the success of the '2019 release' and joins Glasgow 1770 'Peated' and the newly released Glasgow 1770 'Triple Distilled' to collectively form the Glasgow 1770 Signature Range.
Glasgow 1770 'The Original' is aged in ex-bourbon casks and finished in virgin oak, is non-chill filtered, natural in colour and bottled at 46% ABV. The Original boasts notes of sweet butterscotch with a crème brulee char with hints of freshly sliced pear, dried figs and dates. The finish is long, smooth and complex.
With Father's Day fast approaching, you can now purchase any bottle from our award-winning Glasgow 1770 Single Malt Scotch Whisky range and you will receive a free Glasgow 1770 branded glass and a free personalised neck tag. Have a look at the Father's Day Bundle here.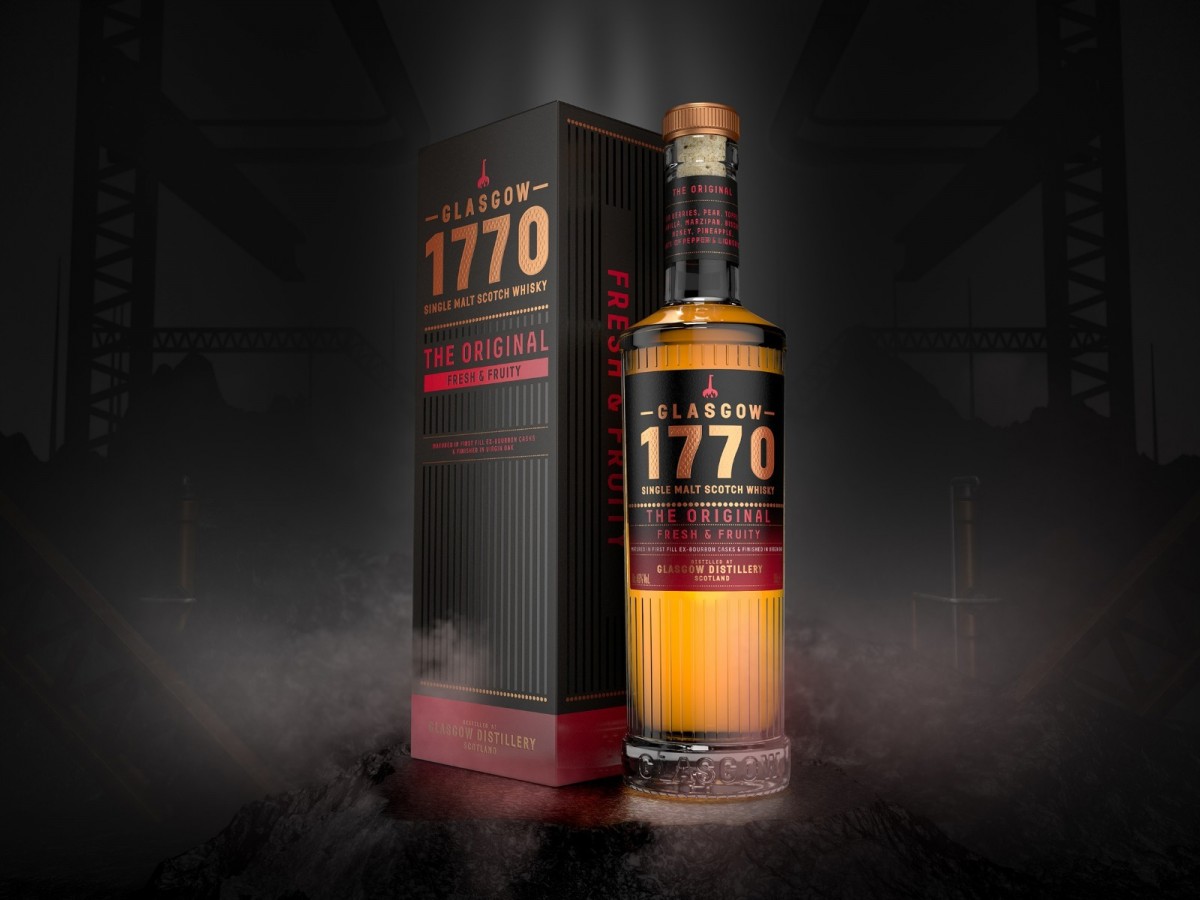 Joining this range will be a series of single cask releases, the first of which is due to be announced later this year. To be the first to know about our latest releases, join our mailing list and get exclusive first-access to all future bottlings.
Branding updates
We have been working quietly behind the scenes, tweaking our branding to emphasis our roots in Glasgow and placing the city name at the very top of our label:
Glasgow is incredibly important to us; our city boasts an impressively rich distilling history and is set to have an equally exciting future too. We take our name from one of Glasgow's original distilleries which was founded in 1770 and remained active until consequent closure at the beginning of the 20th Century. In 2014, we became the first independent single malt whisky distillery in Glasgow for over 100 years with the mission of re-establishing the metropolitan Scotch Malt Whisky tradition, bringing Glasgow whisky back to life and putting the city firmly on the whisky map, where it belongs.