1770 Whisky
A Forth Gold Medal For 1770 Whiskey
Tuesday 18th June 2019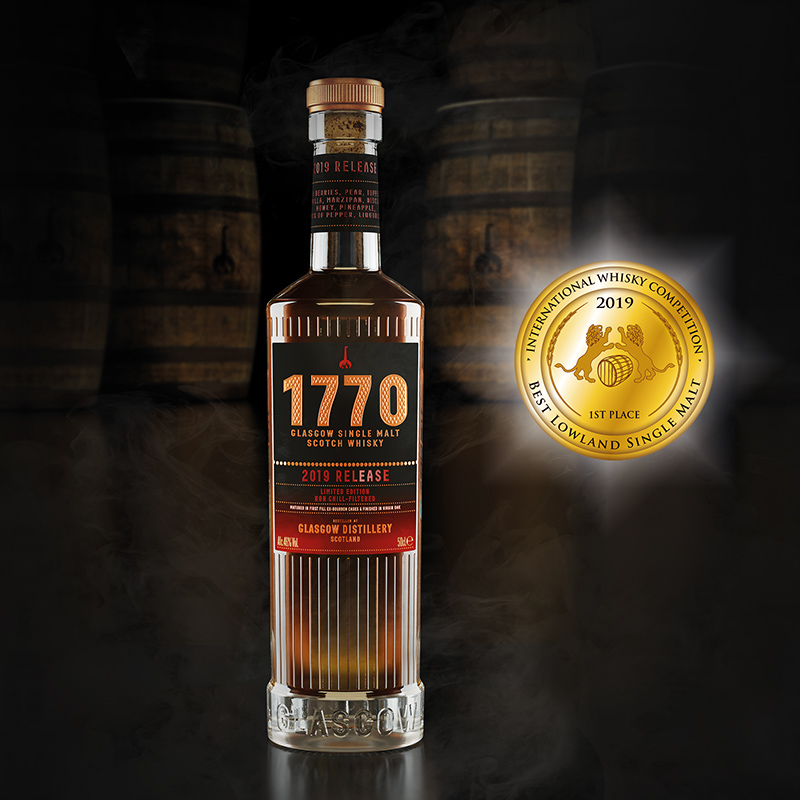 Following the recent announcement of 1770 Glasgow Single Malt Scotch Whisky picking up a trio of gold medals at three of the world's most well-respected spirits competitions, we are delighted to reveal that 1770 has won a fourth at the 2019 International Whisky Competition (IWC).
The 2019 IWC, which took place in Las Vegas, consisted of a world-class tasting panel made of whisky, spirit, beer and wine experts. The assessment involved blind tasting each whisky and scoring them against a comprehensive 100-point scale system.
1770 picked up a gold medal and was one of a select few whiskies across the entire competition to score over 90 points, placing 1770 alongside the world's most critically acclaimed Whisk(e)y brands, not just from Scotland, but from the USA, Japan and the rest of the world.
Throughout the first half of 2019, 1770 has shared gold medal status with some of the world's greatest spirits across multiple competitions (The San Francisco World Sprits Competition, The International Spirits Challenge, Scotch Whisky Masters and, most recently, The International Whisky Competition). It's an honour to know that 1770 is holding its own, especially considering the scrupulous blind assessment from an esteemed panel of specialist judges across four distinct competitions.
1770 Glasgow Single Malt Scotch Whisky – 2019 Release is now available to order here (Price £49)