1770 Whisky
1770 Whisky: Headline Sponsors Of Glasgow's Whisky Festival For The Second Yea Running
Thursday 09th May 2019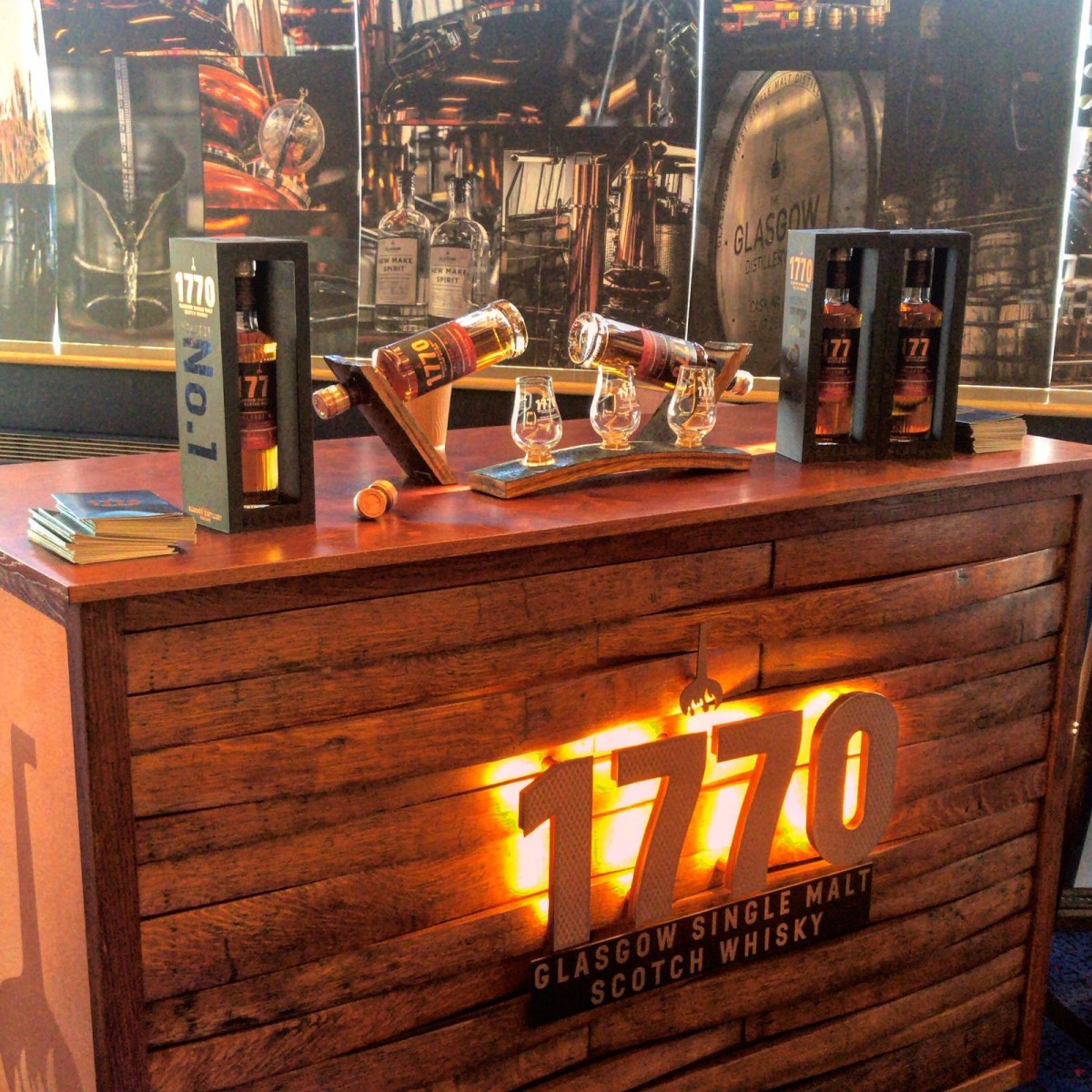 We are proud to announce that 1770 Glasgow Single Malt Scotch Whisky is the headline sponsor of Glasgow's Whisky Festival for the second year in a row.
Last year, we were delighted to be selected as the headline sponsor for the festival with our inaugural Whisky, 1770 Glasgow Single Malt Scotch Whisky Release No.1. It was a hugely successful event for us. Not only did we run out of our limited sample stock for each session, but we also had an extremely limited number of bottles for sale at the shop which sold out within the first twenty minutes.
This year, we will be showcasing our 2019 Release of 1770 Glasgow Single Malt Scotch Whisky, with exclusive opportunities to try a dram, and the chance to register interest for our future whisky releases.
It's not all whisky focused though – we will also be showcasing our award-winning range of Makar Gin, with samples of the five-strong range available to try and plenty of opportunity to buy a bottle to take home. Further to this, Glasgow will also be able to try the latest addition to our range of award-winning spirits, Banditti Club Rum.
This years festival is a particularly special one as it marks the 10th anniversary of the annual Glasgow Whisky Festival and the organisers have announced that they are planning a few extra treats to celebrate one of Glasgow's best loved events.
Taking place at Hampden Park on Saturday 9thNovember 2019, the festival will welcome whisky enthusiasts to explore more than 70 stands, each one highlighting the finest in whisky, plus gin, rum and more in Scotland's National Stadium.
Tickets are still on sale. See the Tickets page for more info.