1770 Whisky
1770 Single Malt Wins Gold At International Spirits Challenge
Tuesday 04th June 2019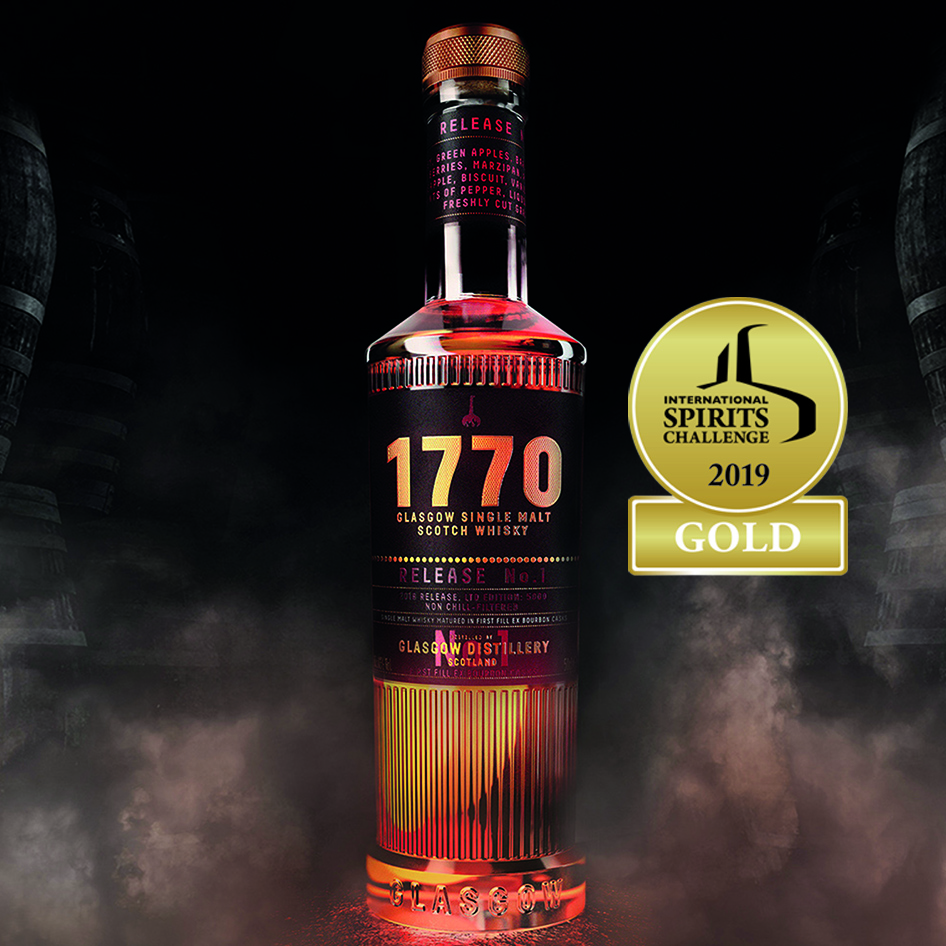 The news is just in and we are thrilled to announce that 1770 Glasgow Single Malt Scotch Whisky Release No.1. has picked up a Gold Medal at the International Spirits Challenge, hosted by Drinks International.
The International Spirits Challenge is one of the most authoritative, respected and influential spirits competitions in the world so we are understandably delighted to be taking home a gold medal, alongside just three other gold medal winners, beating some incredibly stiff competition from very well-respected brands in the silver and bronze medal categories.
Now in its 24th year, the competition is founded on a rigorous and independent judging process, which serves to encourage the high calibre of spirits, designs and campaigns entered into the competition each year. Receiving more than 1,700 entries from nearly 70 countries worldwide makes the ISC a truly global competition. It is supported by many of the world's leading spirits producers as the international standard for quality and excellence.
Winning an ISC award is indeed an impressive achievement for any spirit that passes the scrupulous blind assessment from our experienced panel of specialist judge, but it's even better for a young distillery such as ourselves, and especially with our inaugural whisky. We are absolutely thrilled with the result!
Take a look at all the medal winners by clicking here