1770 Whisky
1770 Picks Up 'Double Gold At China's Most Prestigious Spirits Competition
Thursday 29th August 2019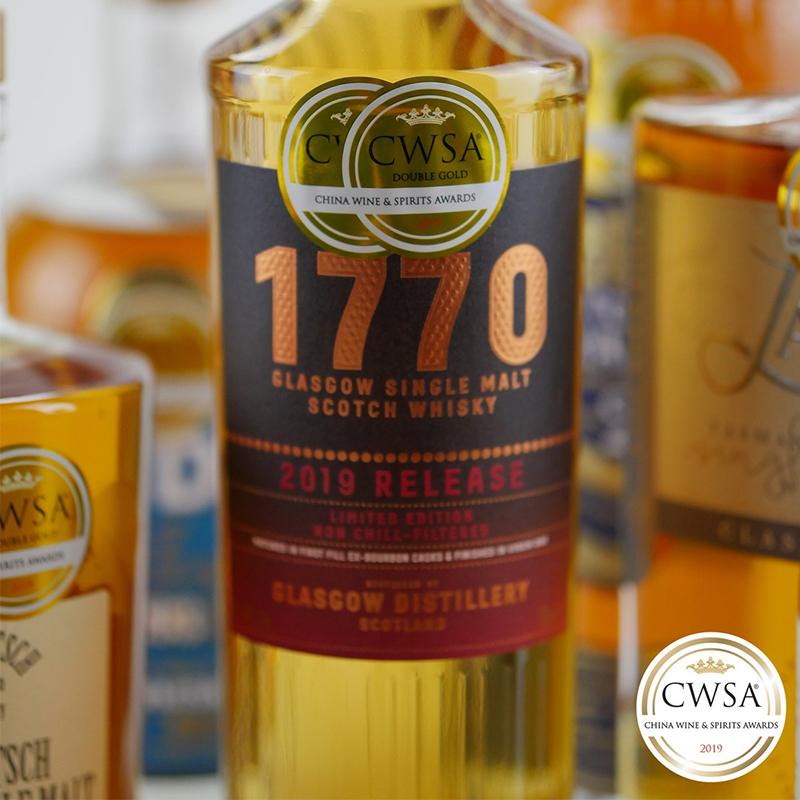 Our 1770 Glasgow Single Malt Scotch Whisky has just picked up a 'Double Gold' medal at one of the most influential wine and spirits competitions in the world – the CWSA – China Wine and Spirits Awards.
CWSA Judges are exclusively selected from the most powerful buyers in China, and the CWSA competition is long renowned internationally as the biggest and most prestigious wine and spirits competition in China- helping to sell a staggering 90 million bottles per year.
Winning a Double Gold CWSA medal is the ultimate seal of approval in China – the soon-to-be largest wine and spirits market in the world. A key growth market for 1770, this award further heightens our brand credentials.
Since the beginning of 2019, 1770 has shared gold medal status with some of the world's greatest spirits across multiple competitions (The San Francisco World Sprits Competition, The International Spirits Challenge, Scotch Whisky Masters, The International Whisky Competition) and we are delighted to be adding the CWSA to this list.
1770 Glasgow Single Malt Scotch Whisky has also reached the final across 4 'Taste' and 'Business Performance' categories at the inaugural Scottish Whisky Awards, due to take place on Thursday 5th September.
It's an honour to know that 1770 is holding its own, especially considering the scrupulous blind assessment from an esteemed panel of specialist judges across six distinct competitions since the beginning of the year.