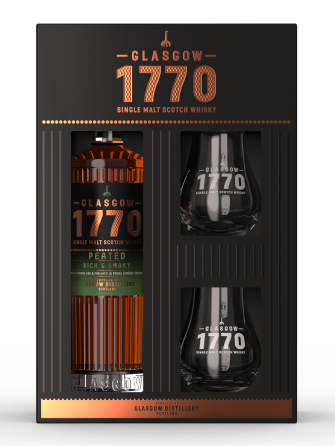 [% bottle_label %]

[% carton_label %]

[% bottle_label_peated %]

[% carton_label_peated %]
Batch 01
Glasgow 1770 Tokaji Cask Finish (Peated 01)
A limited edition release of 615 bottles at 53.4% ABV. A marriage of two casks 18/961 and 18/962, filled on the 14th of March 2018 into virgin American white oak for two years and eight months before being moved into Hungarian Tokaji Casks for a further two years and eight months.
Bottled on the 27th of July 2023, this is a rich, smoky and robust single malt with notes of candied orange peel, sweet tropical smoke, dried apricot, cashew nut, manuka honey and rich dark chocolate.
We have released unpeated and triple distilled single malts in the past that have matured in Tokaji, but this is the first time we have released a peated expression finished in this distinct style of cask. The rich BBQ peat smoke from our peated single malt compliments the dark fruits and spice from new American white oak and the intensely thick and rich fruity characteristics from the Tokaji finish.
Batch 01
Tokaji Cask Finish


Cask Number
18/961 + 18/962
Cask Size
Barrel 200 litre

Smoky, fruity and robust
Limited Edition
Nose
On the nose experience notes of candied orange peel, Seville marmalade, rich vanilla and sweet smoky tropical fruits; grilled pineapple, ripe mango and dried apricots.
Palate
The palate is creamy and thick, with notes of vanilla custard, manuka honey, cashew nuts and a rich fruity undertone throughout.
Finish
The finish is fruity and long-lasting with more apricot, a subtle wisp of smoke and a dark chocolate delicate bitterness.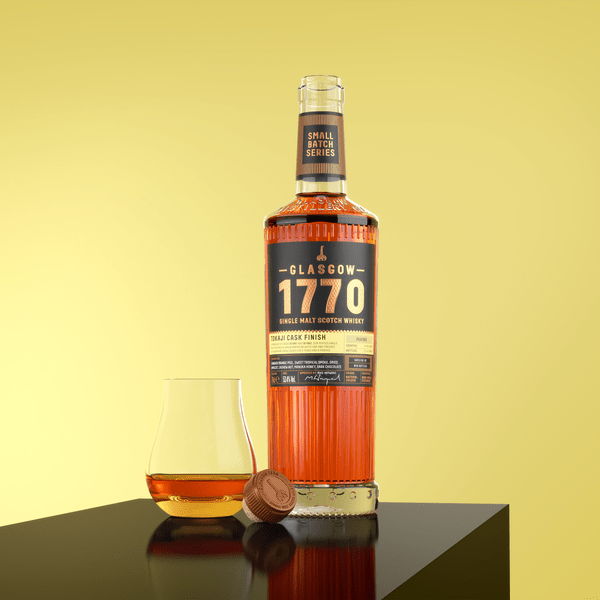 Delicious 1770 Cocktails
There were no products found matching your search criteria