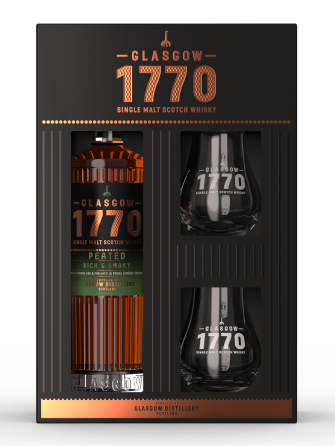 [% bottle_label %]

[% carton_label %]

[% bottle_label_peated %]

[% carton_label_peated %]
Small Batch Series - Batch 01
Glasgow 1770 Red Wine & Ruby Port Cask Finish
The latest release in our Small Batch Series, this is the first time that we have married together two spirit styles that have each undergone two different maturation processes.
Both initially laid down in 2018, our peated single malt has been matured in virgin American white oak and finished in Bordeaux red wine casks, whilst our triple distilled single malt has been matured in first fill ex-bourbon casks and finished in ruby port. A total of six casks that were married together in late 2022, bottled at 57.5% without chill filtration and at natural colour, 1925 bottles have been made from this first batch.
Experience notes of red berries and dark fruits on the nose, toasted almonds and tobacco on the palate and a long spicy finish with hints of pink peppercorns.
Our most experimental limited edition release yet.
Batch 01
Red Wine & Ruby Port Cask Finish


Cask Number
18956, 18957, 18958, 18971, 18972, 18974
Cask type
Bordeaux Red Wine & Ruby Port
Cask Size
Barrel - Barrique

Drink with
Neat or over ice or however you best enjoy your whisky
Batch No.1
Tasting Notes
Nose
Notes of red berries and dark fruits on the nose
Palate
Notes of toasted almonds and tobacco on the palate
Finish
A long and spicy finish with hints of pink peppercorns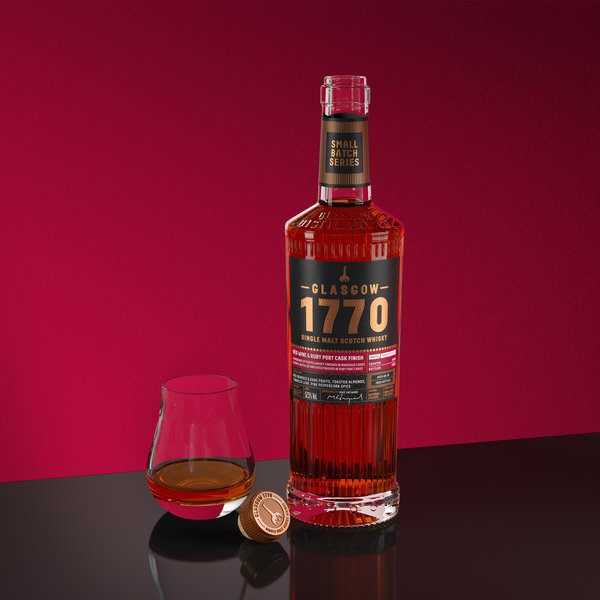 Delicious 1770 Cocktails
There were no products found matching your search criteria
Related Items
You may also like