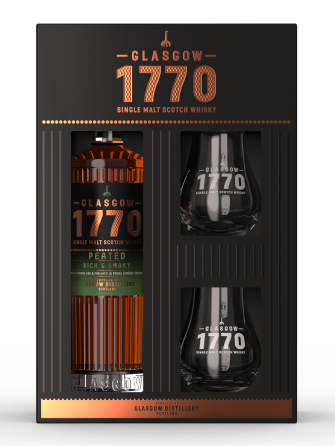 [% bottle_label %]

[% carton_label %]

[% bottle_label_peated %]
Batch 01
Glasgow 1770 Tokaji Cask Finish
A limited edition release of only 210 bottles at 58.1% ABV. Cask no. 18/989 was filled with our unpeated spirit on the 5th of August 2018 into a first fill ex-bourbon cask before being moved into a Hungarian Tokaji sweet white wine hogshead on the 12th of January 2021.
Bottled on the 14th of October 2022, this release showcases our hands-on distillation style balanced with an interesting and rare cask influence. Lovely rich honeycomb and shortbread notes are gained from the bourbon cask with a powerful fruity spice contributed by the Tokaji influence. Exceptional.
Batch 01
Tokaji Cask Finish


Cask Size
Bourbon barrel > Hogshead

Rich, fruity and powerful
Limited Edition
Nose
Fruity and zesty with notes of orange peel, dried apple and juicy sultanas. Hints of almond, poached pear and custard.
Palate
Rich honeycomb, shortbread and vanilla give way to notes of fresh mango, pineapple and apricot jam.
Finish
Warming earthy spice with poached fruits and hints of nutmeg.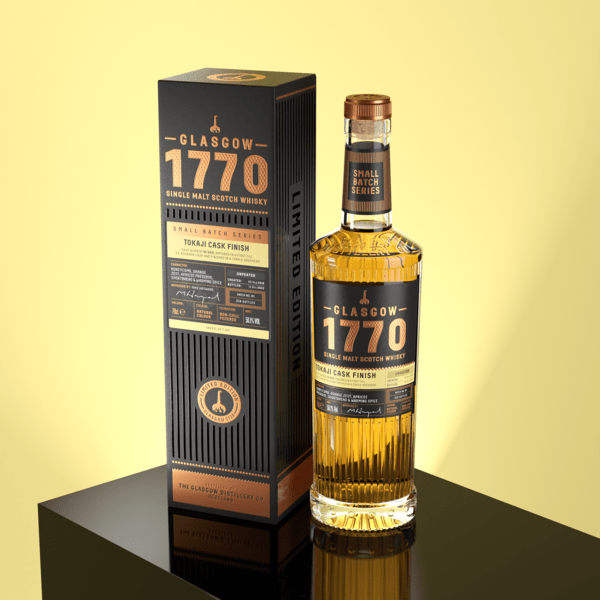 Delicious 1770 Cocktails
There were no products found matching your search criteria
Related Items
You may also like