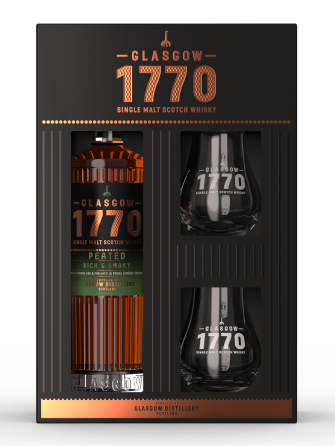 [% bottle_label %]

[% carton_label %]

[% bottle_label_peated %]
Banditti Club Rum - Smoky Rogues
A single cask limited edition of our Glasgow Spiced Banditti Club Rum.
Naturally aged in oak casks and spiced with a selection of fresh fruit and exotic spices, Smoky Rogues is then finished in casks that previously held Glasgow 1770 Peated Single Malt Scotch Whisky to add a deep and complex layer of smoky richness.
Experience notes of spiced orange, dark chocolate and smoky tobacco, mulled spices and zesty marmalade combine before a long smoky finish.
Bottled at 52.2% ABV, made with authenticity and integrity without additional colouring, sugar, or artificial flavouring and limited to only 390 individually numbered bottles.
Banditti Club Rum
Limited Edition Smoky Rogues
Cask type
Finished in Glasgow 1770 Peated whisky casks

Drink with
Neat, over ice or with a splash of cloudy apple
Batch No.1
Smoke x Spice
Nose
Warming spice, smoke, dark chocolate and spiced orange
Palate
Christmas cake, smoky tobacco, mulled spices and zesty marmalade
Finish
Subtle smoke, roasted pineapple and earthy spice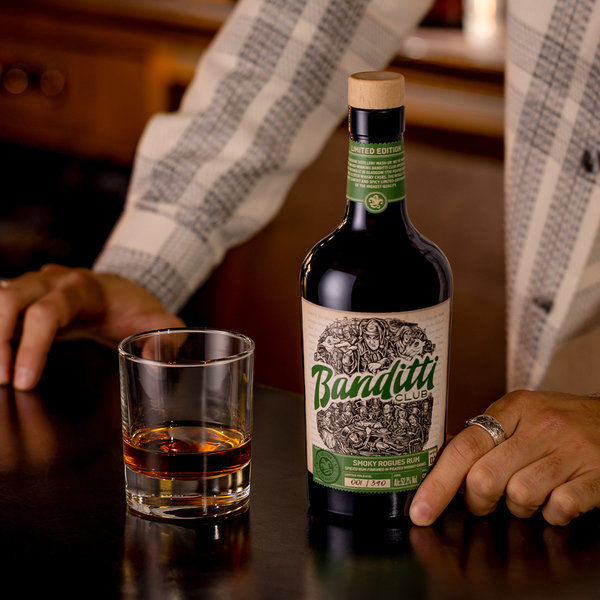 Delicious Banditti Club Rum Cocktails
There were no products found matching your search criteria