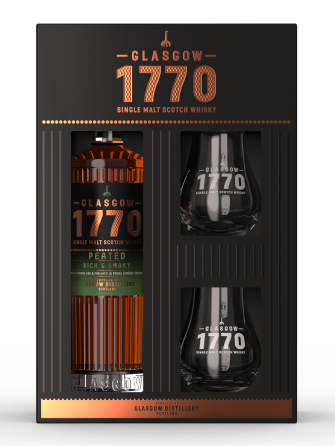 [% bottle_label %]

[% carton_label %]

[% bottle_label_peated %]

[% carton_label_peated %]
Batch 01
Glasgow 1770 Cognac Cask Finish
A limited-edition release as part of our new Small Batch Series.
A marriage of two casks, 18/963 and 18/964. Virgin American white oak barrels that were initially filled on the 14th of March 2018 before being moved into ex-cognac brandy barriques on the 18th of November 2020. Bottled at 56% ABV on the 16th of June 2022.
Non-chill filtered and natural in colour, only 882 bottles are available of this new Small batch Series release.
This is an alternative spin on our peated whisky style – offering our signature smoky flavour profile with a premium French-inspired twist
Batch 01
Cognac Cask Finish


Cask Number
18/963 + 18/964
Cask type
Virgin American oak, finished for over 1 year in french cognac barrique casks
Cask Size
Barrel & Barrique


Drink with
Neat or over ice or however you best enjoy your whisky.
Smoky BBQ / Dark Fruits / Earthy Spice
Tasting Notes
Nose
Our signature peated spirit offers notes of smoky BBQ sauce, dark fruits, dried leather and sticky sweet tobacco.
Palate
Peat smoke accompanied by notes of soft brown sugar and crystallised ginger. Clove, cinnamon and woody spice mellows out to toasted earthy spices with more tobacco. Fruity undertones throughout, raspberries dipped in dark chocolate and dried apricots.
Finish
Smoky and very long lasting with notes of sweet malt, cacao, black coffee and gingerbread.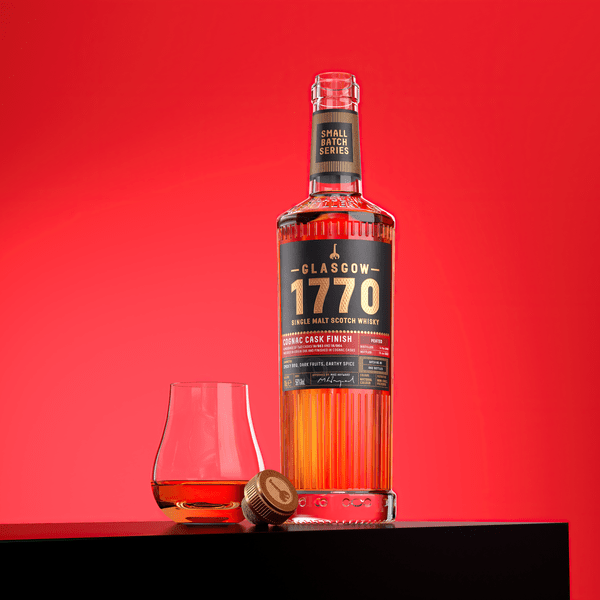 Delicious 1770 Cocktails
There were no products found matching your search criteria