Makar Gin
Three Classic Makar Gin Serves to impress Mum with this Mother's Day
Monday 21st March 2022
Makar Original Dry Gin is handcrafted in small batches within our copper pot still, named Annie. Juniper berries are combined with seven other carefully selected botanicals to produce a bright and bold gin worthy of the name Makar - the old Scot's word for a poet or a bard. These seven supporting botanicals, which include fresh lemon, rosemary and black peppercorns, are represented by the bespoke seven sided bottle that is unique to Makar Gin, the ultimate eye-catching gift for Mother's Day, Sunday, March the 27th 2022.
Order your bottle of Makar Original Dry Gin and make your gift that extra bit special by adding a personalised neck tag to your bottle for only £1 extra!
Here are three Makar Original Dry Gin recipes to impress your mum with this Mother's Day:
1. The Makar G&T.
Perfect for: the no-nonsense mum.
Glasgow's original G&T recipe using Glasgow's Original Gin. The humble G&T's origins can be found in the early 19th century when the army of the British East India Company were prescribed quinine (a medicine) mixed in tonic water to help them with their fight against malaria. The bitter taste of the tonic water was unpleasant so the soldiers added water, sugar, lime and gin to the tonic and thus the G&T came into being. This origin story is also the reason why many tonic waters are known as 'Indian Tonic Water'.


What you need
Highball Glass
50ml Makar Original Dry Gin
Fever-Tree Tonic Water
1 Fresh Mild Green Chilli for Garnish

How we make it
1. Fill a highball glass with cubed ice.
2. Add 50ml Makar Original Dry Gin, top with Fever-Tree Tonic Water.
3. Garnish with a fine slice of fresh mild green chilli pepper for an extra spicy kick!
2. The Makar Dry Martini


Perfect for: the classic mum.
The Dry Gin Martini is one of the most iconic cocktails of all time and can be dated back to the mid 19th Century. The Martini has come to be seen as the cocktail of the 'sophisticated', with Ernest Hemingway writing "I had never tasted anything so cool and clear... they made me feel civilised" and Ian Fleming made the cocktail the preferred serve of the ever-suave British Secret Service agent, 007 aka James Bond. Make the ultimate Dry Martini with Makar Original Dry Gin in a 5:1 ratio with dry vermouth.


What you need
Coupe Glass
50ml Makar Original Dry Gin
10ml Dry Vermouth
1 Green Olive for Garnish

How we make it
1. Half fill a mixing glass with fresh cubed ice.
2. Pour ingredients into mixing glass.
3. Stir the contents together until the ice begins to reduce, this should take approximately one minute.
4. Strain the contents into a chilled coupe glass.
5. Garnish with one chilled green olive.
3. The Makar Red Snapper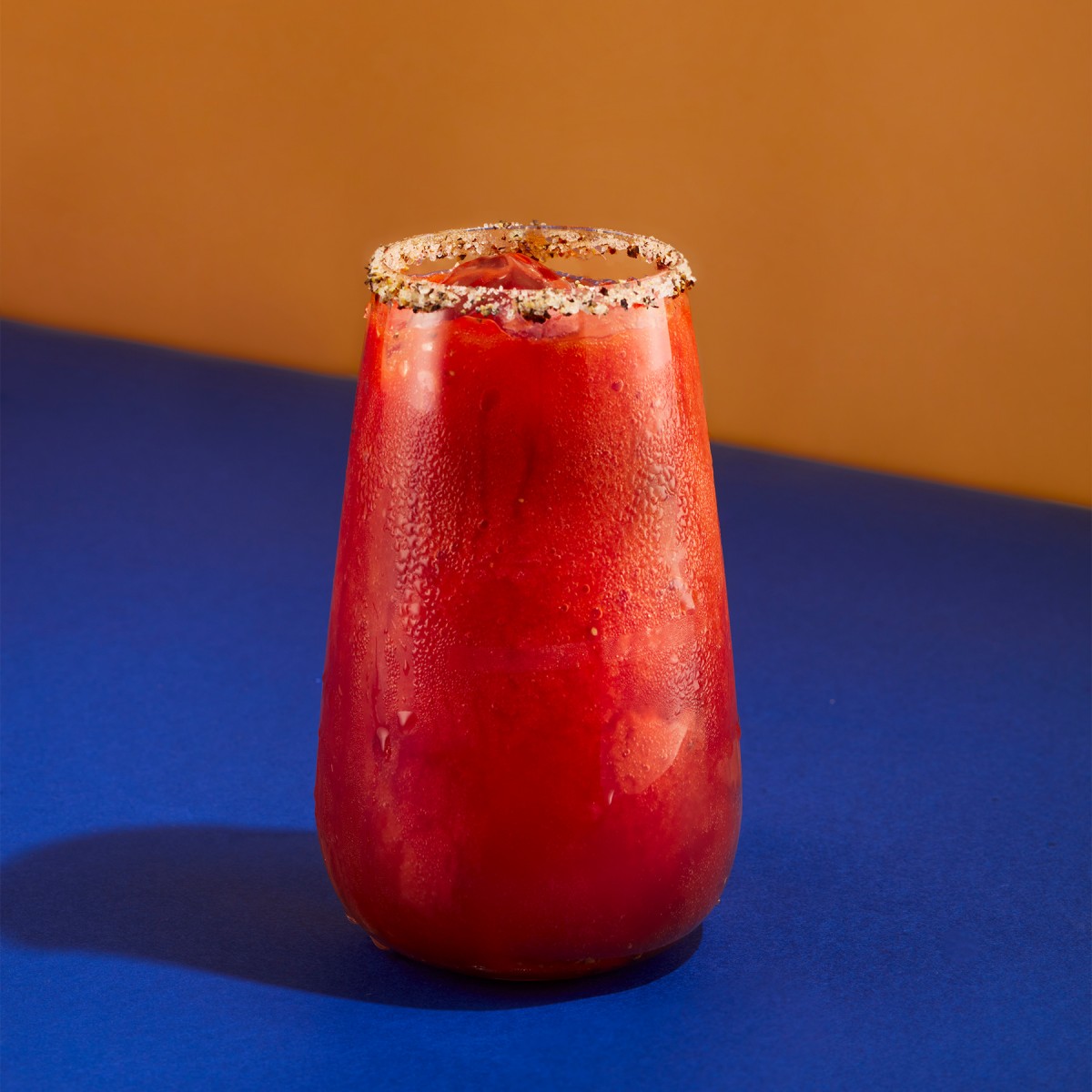 Perfect for: the brunching mum.
The Red Snapper deserves to be far more than a footnote in the long history of the Bloody Mary. The gin, which replaces the vodka, stands tall, providing a juniper-led backbone that shines through the cocktail's other components. The iconic pick-me-up's warmth and savoury richness is still present in this alchemical interaction that creates the perfect brunch time tipple.


What you need
Highball Glass
60ml Makar Original Dry Gin
120ml Tomato Juice
15ml Freshly Squeezed Lemon Juice
2 grinds Black Pepper
2 pinches Celery Salt
Worcestershire Sauce and Hot Sauce to Taste


How we make it
1. Shake all the ingredients together with ice.
2. Rim a highball glass with salt and pepper and fill with cubed ice.
3. Strain into the glass.