Glasgow Distillery
Glasgow Distillery Featured on BBC Arts Programme
Tuesday 03rd April 2018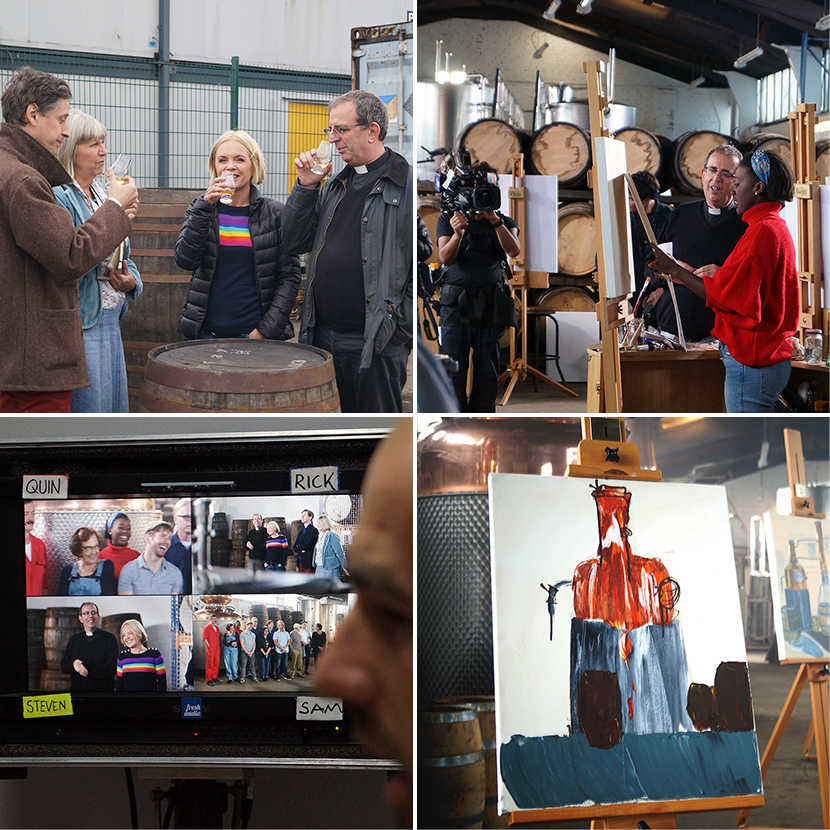 We were delighted to host The BBC as they used our distillery as a key filming location for their flagship arts competition programme, The Big Painting Challenge.
Hosted by Reverend Richard Coles and Mariella Frostrup, the programme is a 6-week competition between 10 passionate amateur artists, mentored by Diana Ali and Pascal Anson. Each week, the artists are put through an art boot camp before being challenged with a relevant task. Their final works are judged by members of the public who vote for their favourite to 'save' from elimination, and by expert judges Lachlan Goudie and Daphne Todd who make the final decision for who leaves the competition each week.
Episode one was filmed at House for an Art Lover and here, at The Glasgow Distillery. Contestants were split into two group and tasked with painting our washbacks and copper gin still, Annie - where we make our Makar Gin.
Towards the end of the programme, distillery staff were invited to consider the pieces and vote for their favourite. It's fair to say our choice was definitely not the same as the expert judges!
Watch the show on BBC iPlayer here, the distillery starts to feature at around 28 minutes into the programme.
For more behind-the-scenes images from the shoot, visit our Facebook page.
Enjoy!