Glasgow Distillery
Scotch Whisky Partnership Launched
Wednesday 01st March 2017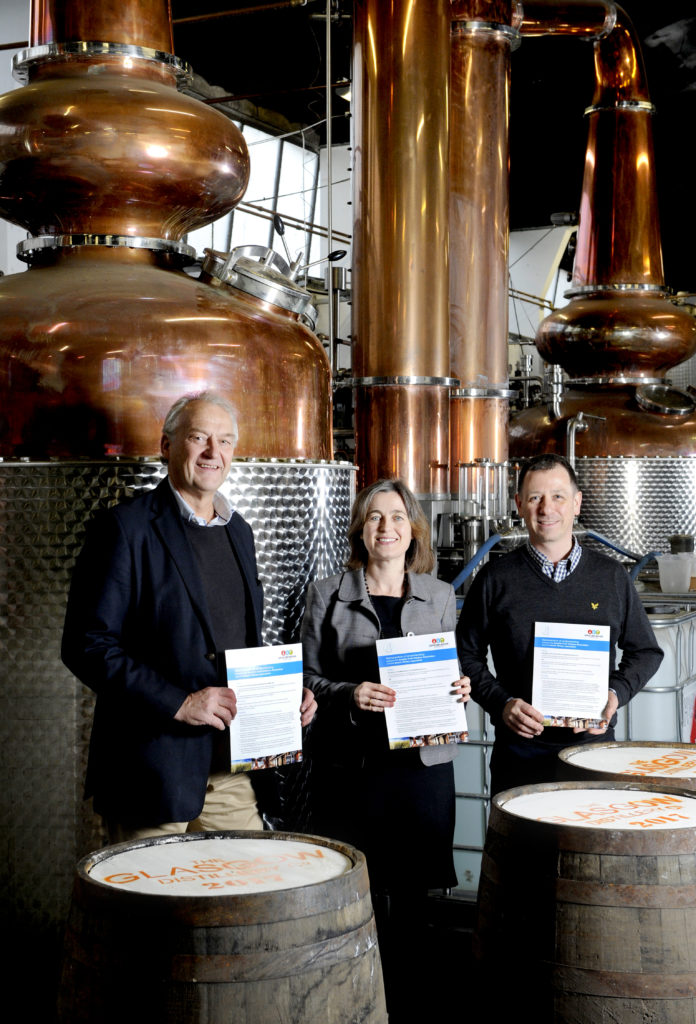 The Scotch Whisky Association (SWA) and the Scottish Craft Distillers Association (SCDA) have made a commitment to work in partnership to support the continued success of the entire Scotch Whisky industry and its supply chain.
The agreement recognises the record expansion of the Scotch Whisky industry with 14 distilleries starting production since 2013 and a further 8 set to open this year. There are currently up to 40 new distilleries at various stages of planning and development across Scotland.
The SWA and SCDA will support each other, while remaining distinct organisations with their own memberships, to build on Scotch Whisky's long-term, global reputation for provenance and high quality products. The agreement, signed at the new Glasgow Distillery in Hillington, recognises that Scotch Whisky is:
"a significant Scottish and British cultural asset based on authentic and unvarying local methods of production, with distilleries and brands supporting the communities with which they work; creating jobs and boosting growth".
Click here for more details.